Former GIANTS Netballer Taylah Davies will represent the club in a second code after being selected to make her AFL Women's debut when the GIANTS take on Collingwood at Morwell Recreation Reserve on Sunday.
The 24-year-old, who represented the GIANTS in the inaugural Super Netball competition, is one of four inclusions for the must-win clash.
Nicola Barr returns to the side after missing last Saturday's loss to Carlton due to suspension, while Haneen Zreika and Britt Perry have also been added to the extended 23-player squad. Renee Tomkins and Phoebe Monahan have both been omitted.
Davies' debut caps off a remarkable rise for the Wollongong product who hadn't played a game of football when she signed as a rookie last September.
"I am so excited, I can't wait to run out there and give it a crack," Davies said.
"It's very different, I think everyone knows now that I'd never played footy before, my first match was our trial match against Brisbane.
"Now I get another go in my second game which I'm so pumped for."
The transition from netball to football hasn't be easy for Davies, but the forward is confident she's ready to take on the rigours of a premiership match.
"There's been a lot of ups and down, and there have been times I've questioned whether I've made the right decision," she said.
"I'm a pretty positive person with some strong values and I always go back to that, so right now I'm not looking back, I'm going to keep on going forward and give this opportunity everything I have."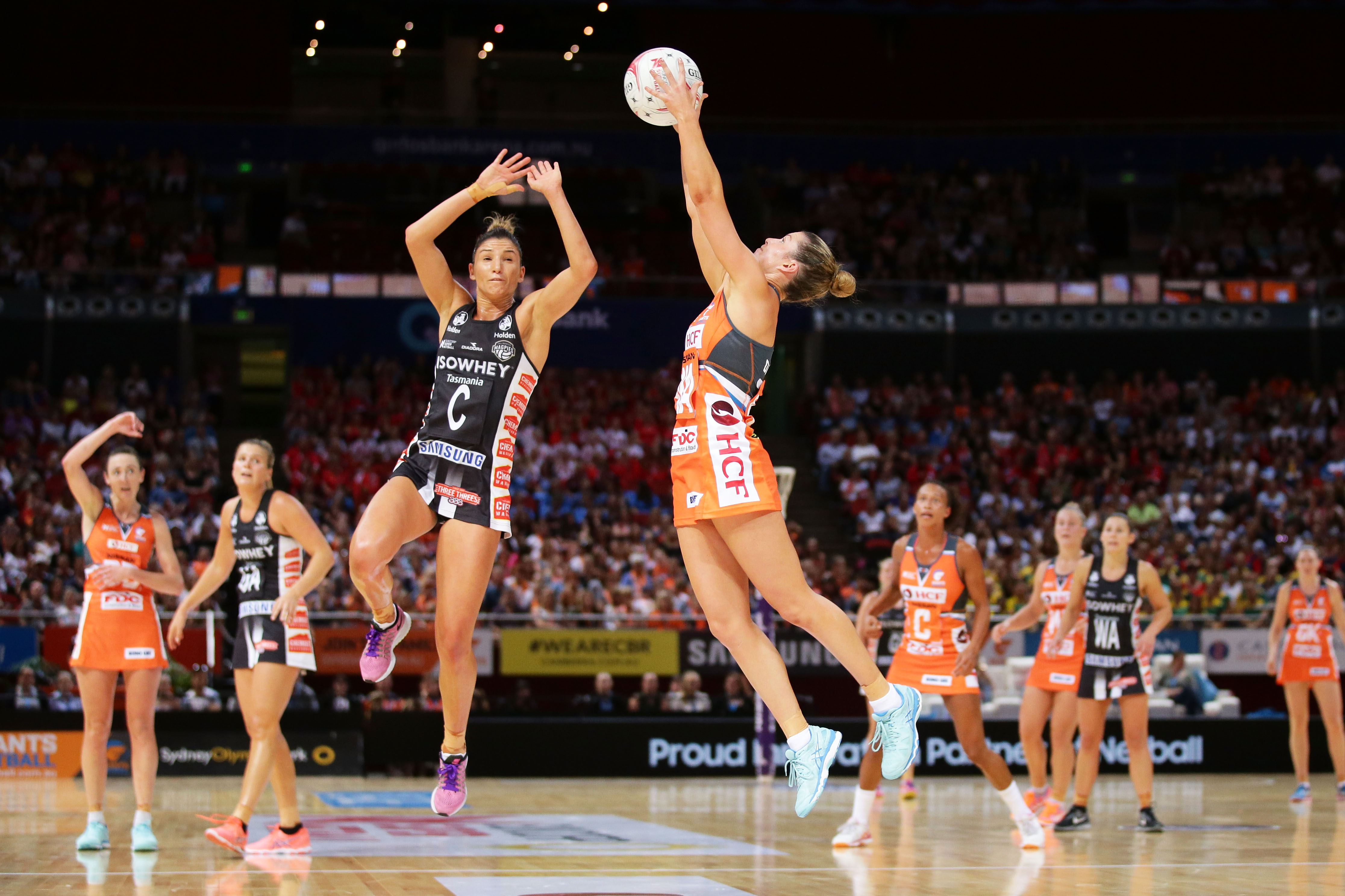 Coming from a background of throwing and catching a round ball, Davies has had to work on the basics of football, learning how to kick and handball the oval-shaped Sherrin.
Her teammates and coaches have helped her every step of the way.
"The whole team has been so supportive and helpful," Davies said.
"Roger (Moten) and Jon (Vlatko) have been helping me with my kicking and all the basics that I need to know."
The GIANTS and Collingwood head into Sunday's clash without a win, however due to the closeness of Conference B either side could potentially jump into a top two spot with a win.

The GIANTS' final 21 to take on the Magpies will be named on gwsgiants.com.au at 4:00pm on Friday.
Collingwood v GIANTS
Sunday, February 24 at 2:05pm (EDT)
Morwell Recreation Reserve, Morwell
FB: Ellie Brush, Pepa Randall, Nicola Barr
HB: Amanda Farrugia, Louise Stephenson, Tanya Hetherington
C: Alicia Eva
HF: Elle Bennetts, Yvonne Bonner, Jess Dal Pos
FF: Christina Bernardi, Cora Staunton, Taylah Davies
Ruck: Erin McKinnon, Rebecca Beeson, Courtney Gum
Interchange (From): Jodie Hicks, Maddy Collier, Jacinda Barclay, Britt Perry, Tait Mackrill, Haneen Zreika, Alyce Parker
In: Taylah Davies (debut), Nicola Barr, Haneen Zreika, Britt Perry
Out: Renee Tomkins (omitted), Phoebe Monahan (omitted)