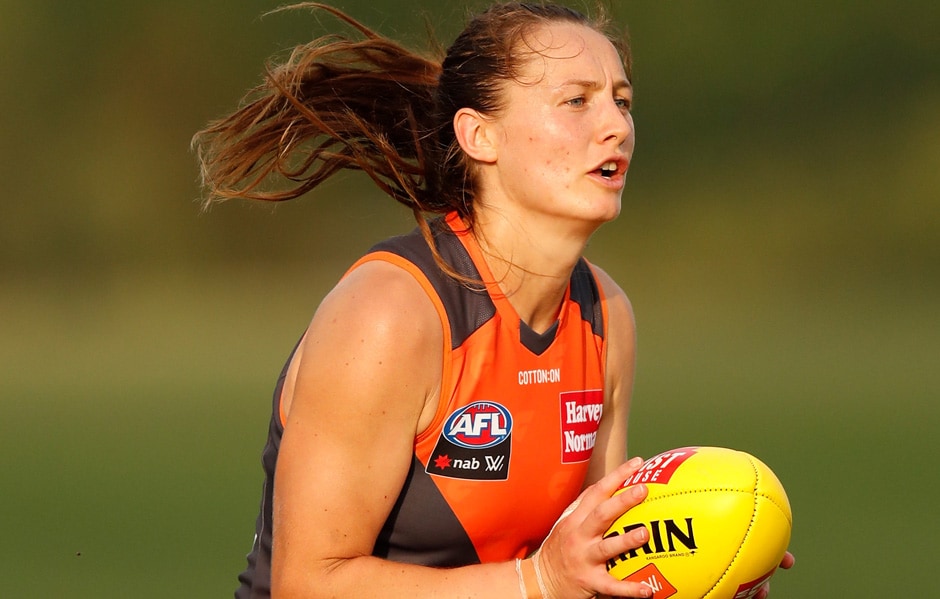 Name: Lisa Whiteley
Nickname: Whiteley
Tell us about where you grew up:
I grew up in the southern suburbs of Adelaide, South Australia, with the fam.
How did you get into football, and where and when was your first game?
Loved footy ever since I was a child, and played as a little tacker before I was told to move to soccer instead. Played my first game back in 2017 for Morphettville Park Football Club and felt just like a kid again.
What's your favourite football memory?
Without a doubt winning the SANFL 2017 premiership with South Adelaide girls.
What were you doing on 2018 NAB AFLW Draft day?
I was teaching at my school in Adelaide.
Who's your favourite player to watch?
I definitely fancied watching Nick Riewoldt.
What's your favourite flavour of shapes?
Cheese and bacon.
Vegemite: yes or no and if yes how much do you use?
YES! More vegemite than toast please.
Do you have any pets?
Not of my own but I share Gummo's (Courtney Gum's) dog Scooby while here in Sydney.
What other sports do you play or enjoy watching?
I play netball and really enjoy my water sports.
Describe your perfect holiday?
Going somewhere with loads of opportunities for adventure and exploring.
Favourite TV show?
Currently 'The 100'.
What song can you not help but sing when it comes on the radio?
Rihanna - 'Havana'.
What is your most over-used hashtag?
#nofilter
What's your pet peeve?
People who don't wave when you give way.