Round 21
GIANTS v Adelaide
Saturday, August 11, 7:25pm
UNSW Canberra Oval
Gate opening:
4.30pm – Gates open
4.40pm - GIANTS Academy

7.25pm – GIANTS v Adelaide
Tickets:
Be there as the GIANTS take on Adelaide in round 21 of the 2018 Toyota AFL Season.
To purchase tickets, CLICK HERE.
You can also call 13 28 49 or visit Ticketek agencies. The ticket office at UNSW Canberra Oval will be open from 4.30pm, located at the West gate.
Location:
UNSW Canberra Oval is located on Manuka Cir, Griffith ACT
Public Transport and Parking:
Bus: ACTION Buses operate a number of buses from and to the following bus interchanges:
- Gungahlin Town Centre
- Woden
- Tuggeranong
- City
- Belconnen Interchanges
The specific times for each service can be found at: ACTION Buses or by phoning 13 17 10.
Car: Public car parking is available at a number of locations around Manuka UNSW Canberra Oval, including Kingston Shopping Centre; Manuka Shopping Centre, Kingston Oval and surrounding streets.
Patrons are reminded not to leave valuables in their cars as they are responsible for the security of their own vehicles.
Disabled Parking is directly outside the Main Gate of UNSW Canberra Oval with limited spaces available. Vehicles must display authorised permits to gain access.
Major Event Parking: General Parking is available at Kingston and Manuka Shopping Centres, Kingston Oval and surrounding streets. Please refer to the seating plan to see which entrance would be most convenient to gain access to your seats.
Merchandise and Memberships:
You can pick up some gear from the merchandise hut inside the West gate or from the merchandise van inside the East gate. Members receive 10% off all merchandise! Visit the membership marquee by the main gate to sign up and take advantage of this members' exclusive discount.
$50 GIANTS guernseys! This weekend only at UNSW Canberra Oval you can get an official GIANTS guernsey for just $50.
Match Day Activities:
GIANTS matches are packed full of fun for the whole family.
The Fan Zone is located on the East side of the stadium, with the GIANTS target inflatable, GIANTS Big Kick, Toyo Tires Game On, a DJ, first timers marquee, UNSW Canberra and MTAA Super activations and more.
- Inflatables
- DJ
- Handball targets
- Face painters
- Merchandise stalls
- Membership marquee
- First timers giveaway marquee
- St.George: Stop by to pick up a FREE 'Go GIANTS' banner, have your face painted and get your photo taken with our awesome GIANTS cut-outs.
- Thanks to match-day partner MTAA Super, the first 1000 match-day attendees through the gates will receive a pair of gloves, redeemable from the First Timers marquee
- UNSW Canberra activation: come and collect your UNSW Canberra football from the Fan Zone for Dance Cam at quarter-time, where you have the chance to win $1000
- G-MAN & GiGi appearances
- Macca's Kick 2 Kick: Kick-to-kick is back! Thanks to McDonalds, head on-field after the second siren and have a kick with your mates on UNSW Canberra Oval
Quarter-Time: UNSW Canberra, win $1,000
UNSW Canberra gives you the chance to win $1,000 at the quarter time break at every GIANTS home game in Canberra. Simply head to the UNSW Canberra activation pre-game in the Fan Zone, collect your UNSW Canberra football and when you hear My Future's So Bright at quarter-time, show us your best moves to take home a grand in the hand.
Half-Time: Virgin Australia, win return flights to Sydney for the Derby
- In celebrations of reaching 25,000 GIANTS 2018 members, Virgin Australia is giving one lucky member the chance to win return flights for two to Sydney for the GIANTS' last home game of the season, the Sydney Derby XV.
- Keep an eye out for details of St.George's half time activation to be in with a chance to win!
Three-Quarter-Time: Toyo Tires Kick for Cash
As a special thank you to GIANTS members, the Toyo Tires Kick for Cash will give five members the chance to kick for $25,000 each on Saturday! Simply post a selfie showing your best game face and your member card prior to quarter-time this Saturday on Facebook, Twitter or Instagram using #DrivenToPerform and you could be kicking for $25,000 at three-quarter time.
Team:
The GIANTS team will be named on gwsgiants.com.au and the Offical GIANTS App at 6.20pm on Thursday evening, with the final team to be named 90 minutes before the match.

Match day partner:
MTAA Super is the national super fund for the automotive industry. Since 1989, we've grown to become one of Australia's largest super funds and now drive the financial future of professionals from many trades and industries. We have over 235,000 members and $11.6 billion in funds under management. Low fees and costs, advice to suit your needs, flexible investment options, motoring spirit. We put our members first - always. mtaasuper.com.au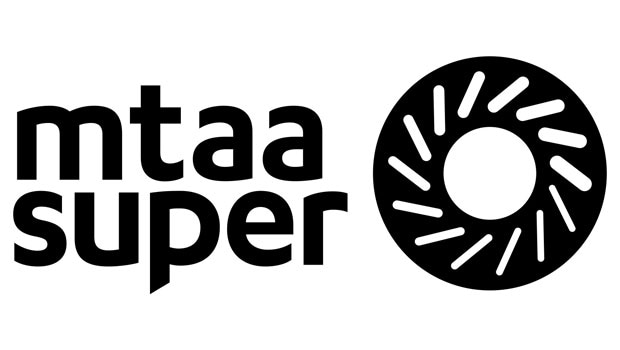 Broadcast Information:
The round 21 match will be shown live around the country on Channel 7 and 7mate in NSW and the ACT from 7pm on Saturday night. The match will also be shown on Fox Footy or via the AFL Live app with a subscription purchase.
The match can also be heard on the following radio stations in Sydney: Triple M, Macquarie Sports Radio and ABC NewsRadio (Sydney and Canberra).
For the latest television and radio broadcast guide, CLICK HERE.
You can also follow the GIANTS on social media for game updates and behind-the-scenes content on Twitter, Facebook, Snapchat and Instagram @GWSGIANTS.
The official match hashtag is #AFLGIANTSCrows