GIANTS NEAFL backline coach and AFL Women's vice-captain Alicia Eva has been awarded the 2019 AFL Coaches Association and Lucky Chicken Eggs Coaching Pathway Scholarship.
The 28-year-old was selected ahead of eight other nominees to receive the inaugural scholarship.
The Coaching Pathway Scholarship was created to attract and upskill females in football to prepare them for coaching at the highest level and to help AFLW players with an interest in coaching to realise their potential.
As part of the scholarship Eva, who is already working alongside the GIANTS' AFL coaching staff, will be mentored for 12 months by Essendon Head Coach John Worsfold, and receives a funded position in the AFL Coaches Next Coach Program and funded attendance to the annual AFL Coaches US Study Tour.
"It's pretty exciting and I'm very honoured to have been selected," Eva said.
"The scholarship provides me with the opportunity to be mentored by an AFL premiership coach and player and that in itself is pretty incredible.
"I'll head over to America at the end of the year on a study program with the opportunity to see the ins and outs of other professional sporting bodies which is great when it comes to professional development."
Eva has already established herself in the coaching space, having taken the reins of the East Malvern Youth Girls team at 18 before taking on the role as Calder Cannons' Under-16 head coach in 2011.
The 2018 Gabrielle Trainor Medallist and AFLW All Australian has since coached Calder's Under-18s program before guiding the likes of Alyce Parker as the head coach of the 2018 NSW/ACT Youth Girls team.
While Eva has aspirations to become a senior coach in the future, she said she just wants to be the best coach that she can be.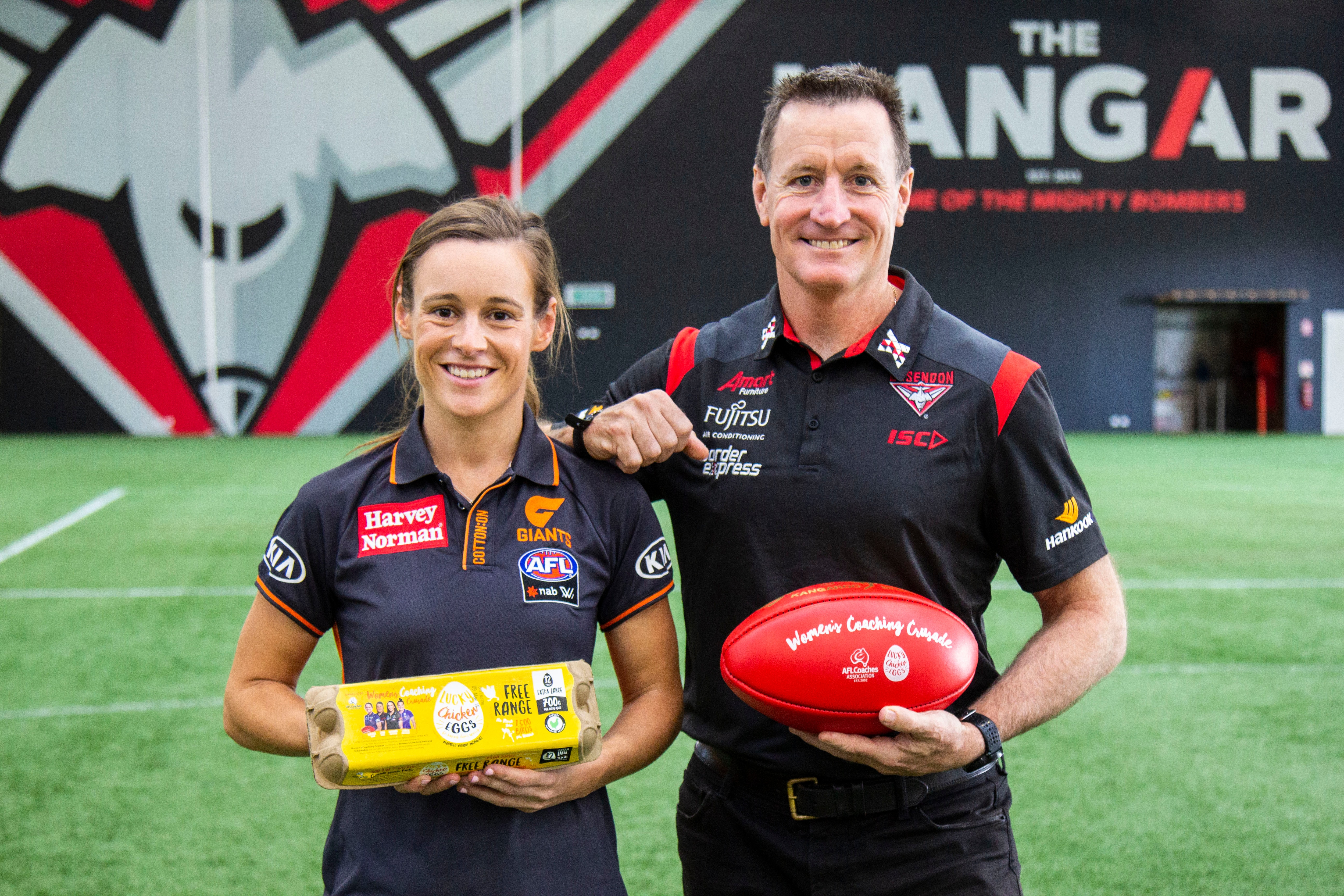 "I certainly have aspirations to work professionally as a coach, whether that's AFLW or AFL," she said.
"I don't like to put a limit on what I can or can't achieve, I don't like to syphon myself off to one of the other.
"I'm working part time in a coaching role at the moment and it's something I enjoy; I'm in here more than I should be because I enjoy it that much.
"The end goal for me is, I want to play as long as I can, take opportunities as they come and then hopefully when I'm finished playing I'm ready to step into a full-time role."
Eva's scholarship is the second awarded to a member of the GIANTS' coaching staff recently with Development Coach Damian Truslove awarded the AFL Coaches Association's Phil Walsh Memorial Scholarship late last month.
For further information visit www.aflcoaches.com.au.