THE CLUB that wants the next Adam Saad will need to act quick.
Vic Country co-captain Lachie Ash shapes as a possible top-10 pick at next month's NAB AFL Draft, with Melbourne, Greater Western Sydney, Fremantle and Carlton all looming as possible homes for the Murray Bushrangers prospect.
Ash's pace is central to his game, allowing him to burst out of defence, cut through traffic and find a teammate long down the line.
"I never used to be as quick as I am now. I did some sprint training a couple of years ago that probably helped build that up," he told AFL.com.au.
"As soon as I take a mark or get the ball I scan the field and see anyone then I'll try to hit that kick straight away.
"But if there's nobody there then I have a licence to run and create, and I'll try to run around someone and make it up as I go. It's usually a calculated risk. I try to have a bit of fun with it."
Lachie Ash in action for Vic Country during the 2019 AFL U18 National Championships. Picture: AFL Photos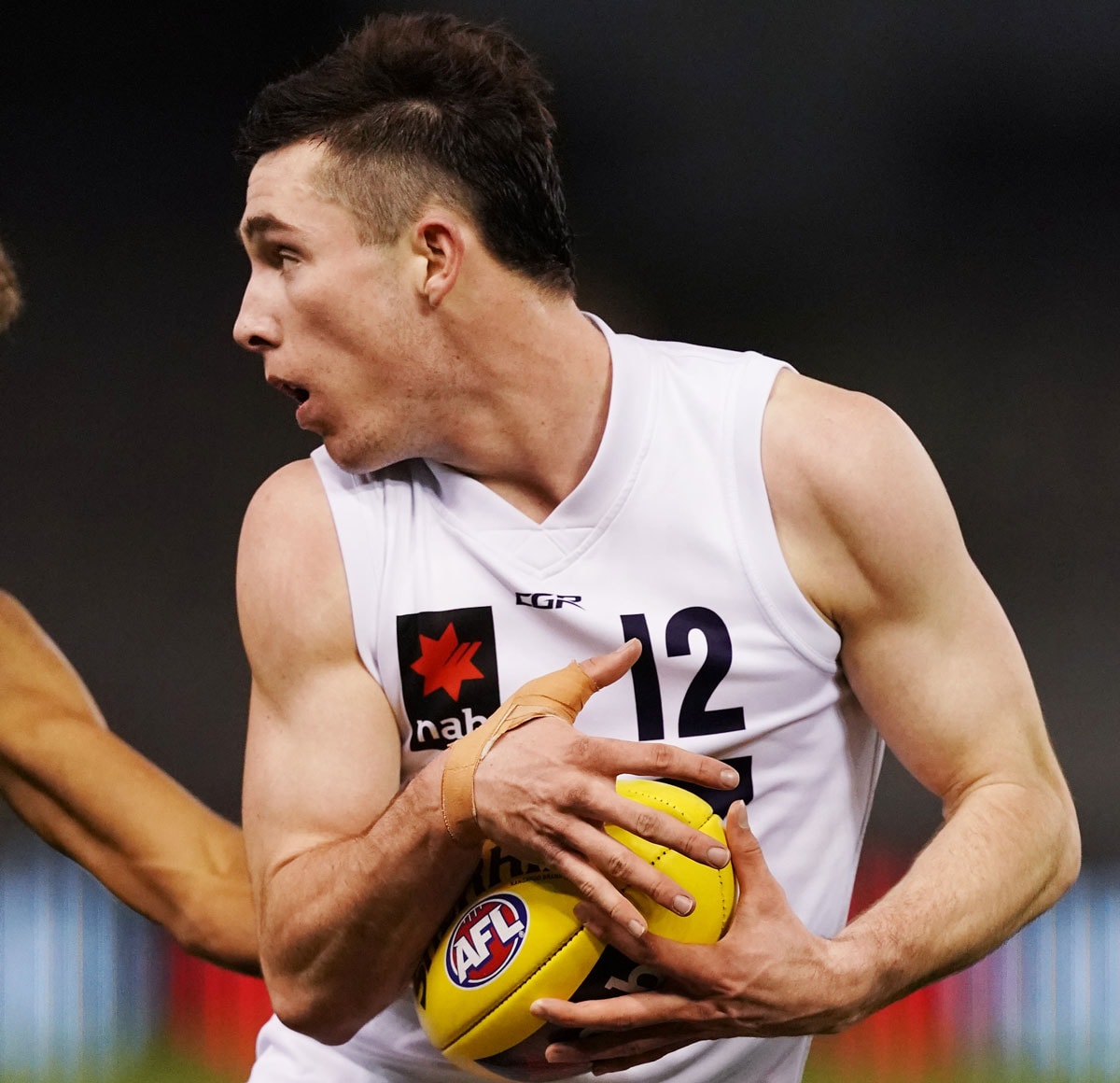 Ash's dash is fun to watch, too. The 18-year-old hit top form throughout Vic Country's carnival, including a brilliant late run against South Australia with only seconds left on the clock that led to his side's last-gasp win.
Ash had the ball on half-back but spotted some space to jet through the middle of the ground and send his kick long to teammate Brodie Kemp, who marked strongly and then kicked the set-shot from long range to win the game for his side.
"I nearly stuffed it up for us two minutes before that, kicking it inboard, so I wanted to make amends for that. I got it and backed my strengths," he said.
"Our coach Leigh Brown was pretty big on that, and it's probably one of mine. I just tried to bang it and get it deep. I'm thankful 'Kempy 'was there and took an unreal mark and then he went back and clutched up."
Ash looks up to Essendon speedster Saad, and although he isn't at the same level of speed (he ran the 20m sprint in three seconds flat at the recent Draft Combine), the pair play in the same frenetic, aggressive style.
Clubs considering Ash do so seeing him as being ready to play at AFL level, particularly given his athletic mix – he was in the top-10 at the Combine for the aerobic Yo-Yo test, reaching level 21.4.
Lachie Ash goes through the agility test at the NAB AFL Draft Combine. Picture: AFL Photos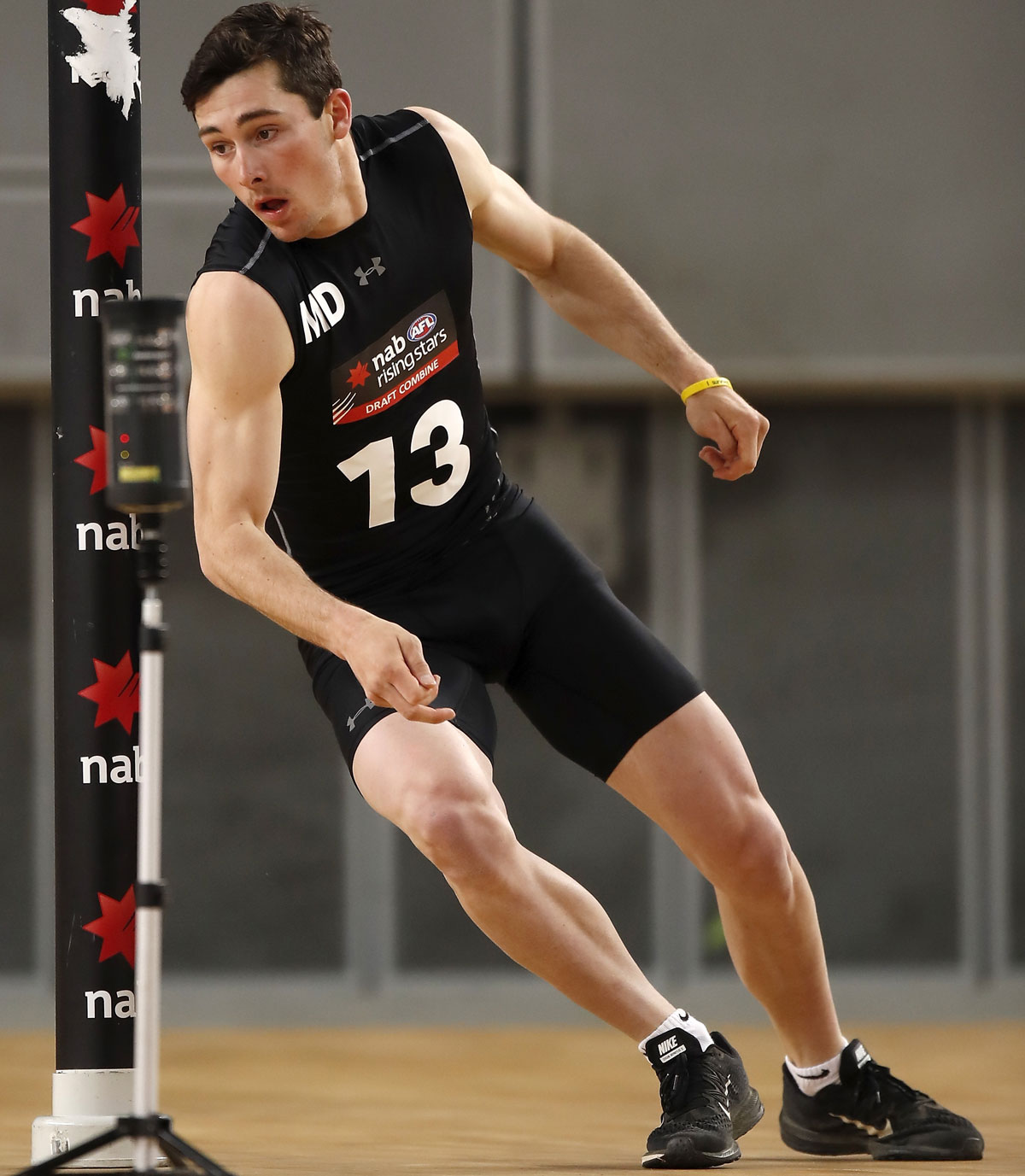 He has had senior experience before – he debuted for local side Shepparton as a 15-year-old – and feels like he will be able to step into an AFL club and make an impact.
"I think I am ready to play in round one next year. My body shape has come a long way this year but I think there's still a lot of room for improvement. I'm willing to work as hard as I can to prove that I'm ready for it, but personally I feel I am ready to go," he said.