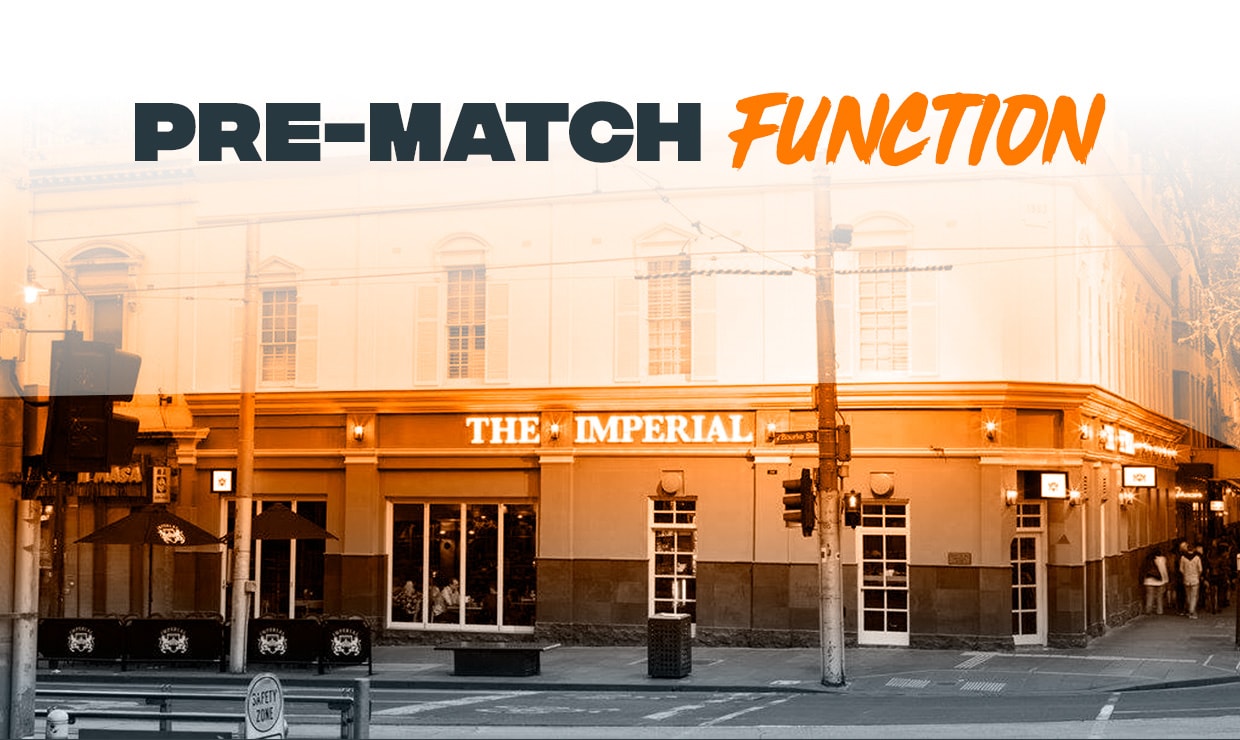 Don't miss the GIANTS' first official pre-match function and March of the GIANTS in Melbourne this Sunday.
You can meet fellow GIANTS fans in The Imperial Hotel on Bourke Street in Melbourne from 11am and enjoy a drink, some snacks and purchase some official GIANTS merchandise ahead of the GIANTS' big clash against Melbourne.
GIANTS members and fans can then march together to the MCG at 12:00pm to make it to the ground in time for the GIANTS' match against the Demons which starts at 1:10pm.
The first 50 GIANTS fans to arrive at The Imperial Hotel will be welcomed onto the hallowed turf of the MCG to take part in the guard of honour before the GIANTS run through the banner.
Two lucky GIANTS 2019 members will also get the opportunity to watch the GIANTS prepare in the MCG changerooms. For your chance to win this incredible experience complete the form below.
Official Pre-match Function and March of the GIANTS
When: Sunday 26 May from 11:00am
Where: The Cabinet Room at the Imperial Hotel, 2 – 8 Bourke St, Melbourne
March of the GIANTS: 12:00pm
(function() { var qs,js,q,s,d=document, gi=d.getElementById, ce=d.createElement, gt=d.getElementsByTagName, id="typef_orm", b="https://embed.typeform.com/"; if(!gi.call(d,id)) { js=ce.call(d,"script"); js.id=id; js.src=b+"embed.js"; q=gt.call(d,"script")[0]; q.parentNode.insertBefore(js,q) } })()