He's been the most talked about GIANT in his first two-and-a-half seasons in the AFL. But ahead of his 50th game this weekend, we've put together a list of things you should know about Jeremy Cameron.
1. Jeremy Cameron is from the tiny town of Dartmoor in southwestern Victoria with a population of just over 250 people. The town got behind Jezza in the Coleman Medal race last year with the local school erecting a goal tally out the front. Channel 7 also went back to Dartmoor last year as Jezza showed them what he gets up to back home.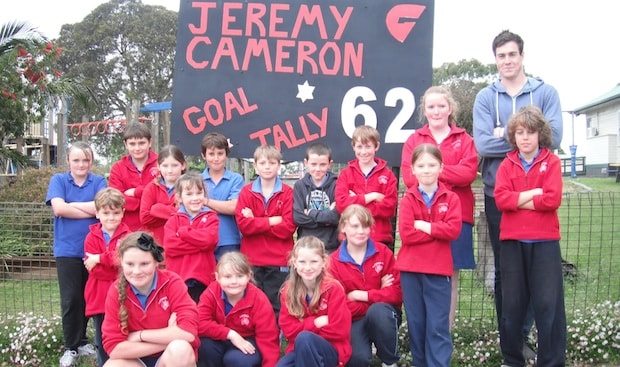 2. One of Jezza's favourite pastimes is fishing on the Parramatta River with teammate Devon Smith. The pair once caught a bull shark and they recently caught up with Channel 7's #DISCOVERED program who went out on the boat with the boys.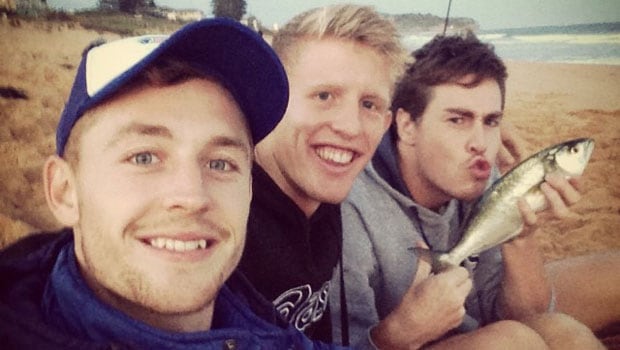 3. While a lot of footballers listen to music to pump themselves up before a game, Jezza doesn't listen to anything and prefers to just chill out. He is often seen chatting with kids and fans before the game.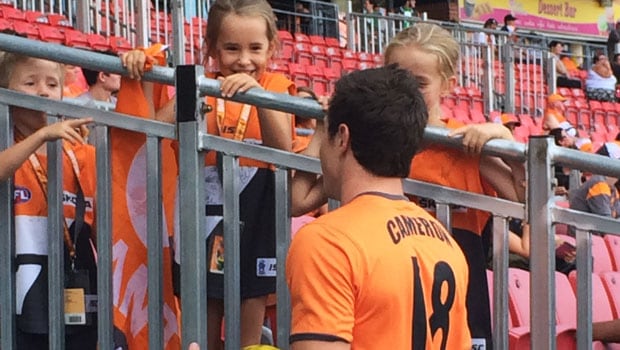 4. In a funny coincidence Jezza's dad's name is Leon Cameron, the same as his current GIANTS coach Leon Cameron. He comes from a family of five with mum Kelly, brother Trav and sister Talitha.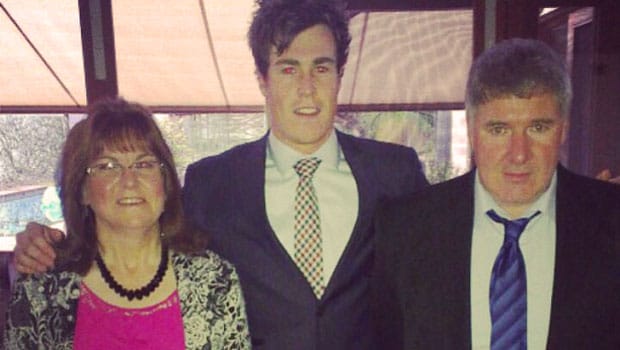 5. Jezza was a latecomer to playing football but got some practice early in life when he used to kick around chocolate Easter eggs in the hallways at Easter time.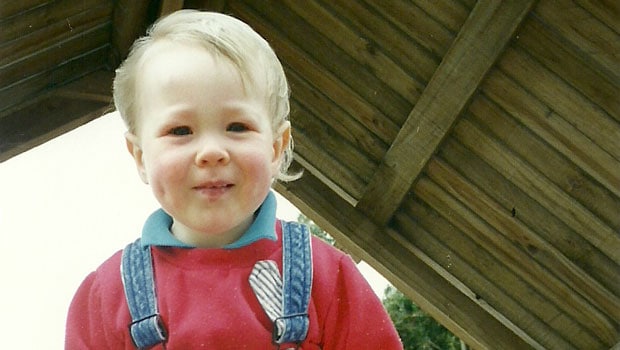 6. Jezza's known around the club for being able to sleep anywhere, anytime and can often be found snoozing in the players' lounge between sessions - In last week's #AskaGIANT Phil Davis revealed Jezza's asked Leon Cameron to bring in "nap time" to the football schedule.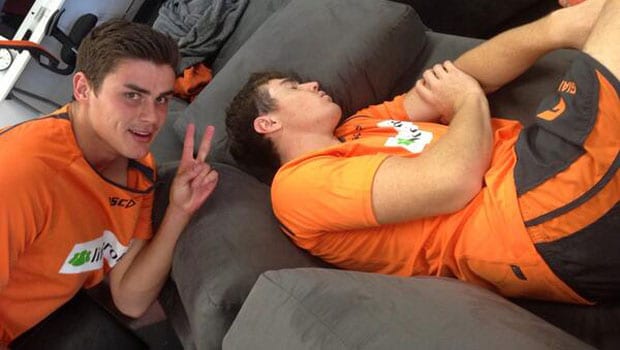 7. Jezza lives with fellow forward Devon Smith and GIANTS hard man Jacob Townsend in Sydney's inner west, this week KJ's House Calls dropped by to see how their household works as they proudly showed off their collection of fishing rods.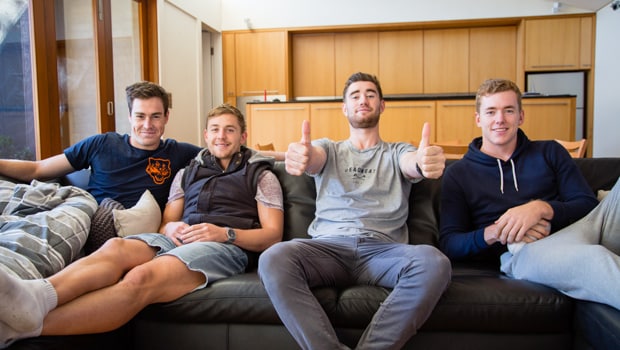 8. Jezza is one of the most natural athletes at the club - He used to want to be a professional golfer so spends a lot of time on the golf course and is known for his trick shots at ten pin bowling.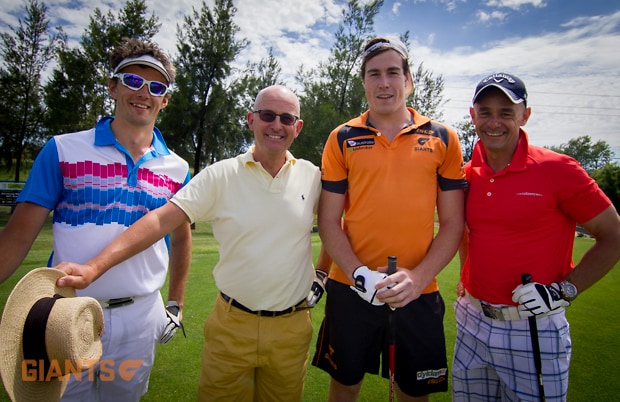 9. His celebrity crush is Katy Perry with the forward a big fan of the American singer.
10. Jezza loves animals, he and his housemates used to have a bunny called Beers while back home in Dartmoor he grew up with heaps of dogs, but the country boy isn't a cat person.