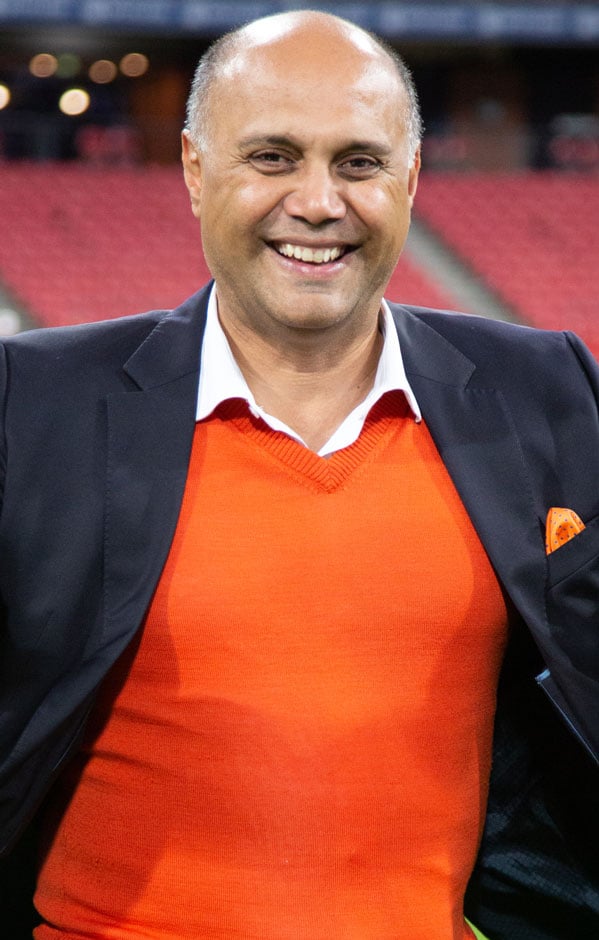 The Chairman of the GIANTS Tony Shepherd AO is pleased to announce that Director Adrian Fonseca has been appointed Deputy Chairman of the GIANTS Board.
Mr Fonseca joined the Board in 2016 and steps into the role that was vacated by Mr Joseph Carrozzi.
Mr Fonseca was born in India and raised in Western Sydney before gaining two decades of experience in law and investment banking in Sydney, Melbourne and London.
He is the Founder and Managing Director of Oxanda Education – which owns and operates Early Learning Centres across mainland Eastern States. Mr Fonseca is married with three children.
The GIANTS Board has been further bolstered by the addition of long-term Chief Executive Officer David Matthews, who has been appointed a Director of the Club in addition to his role as CEO.
Tony Shepherd said both appointments reflect the continued focus on best in class corporate governance across the organisation.
"We take the responsibility of governance very seriously and we're always looking to have the best possible people and framework in place," Mr Shepherd said.
"We have an outstanding Board of Directors to complement our executive management team, staff and players. Adrian Fonseca has made a wonderful contribution as a Director over the past three years having Chaired the club's Revenue Committee in addition to his role as Deputy Chairman of the GIANTS Foundation.
"His passion for growing the GIANTS and his business acumen makes him an asset to our Board of Directors and I'm delighted he has accepted the position of Deputy Chairman.
"David Matthews has led the club tremendously as Chief Executive through the club's first eight seasons in the AFL competition. Under his leadership, the GIANTS have grown from a start-up club to a highly successful organisation that is represented by three elite teams and has a strong presence across Western Sydney, Canberra and the surrounding regions. David is a welcome addition to what is already a highly competent, diverse Board of Directors."