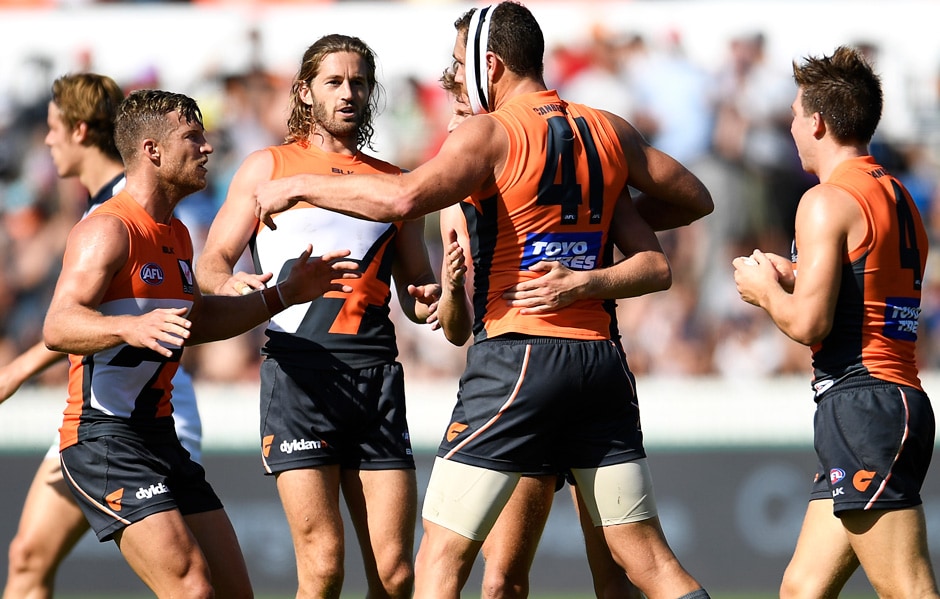 With the Aussie cricket team about to get play underway in their first ever Test in Canberra, here are our top five local predictions from our time in the nation's capital.
1. Look for Nathan Lyon bowling a bit wide early in the innings. He's aiming for the rough patch that still remains in the middle from Shane Mumford's body slam on Mitch Duncan in 2016.
2. Look for passionate GIANTS fan Mitchell Starc to be thrown the ball to open up from the Manuka end - if he can swing it like Jezza Cameron does at that end, he's in for a big day out!
3. Look for coach Justin Langer to stay calm in the stands after watching Leon Cameron take his anger out against the wall in 2017 and come off second best. They build it tough in Canberra town!
4. Look for Marcus Harris and Joe Burns to be walking off arm-in-arm like Amanda Farrugia and Alan McConnell with the score at 0/400 at stumps at the end of day one.
5. Look for Pat Cummins to be celebrating like Jonny Patton at the scoreboard end late in the match on the way to 2-0 whitewash and a man-of-the-series performance.