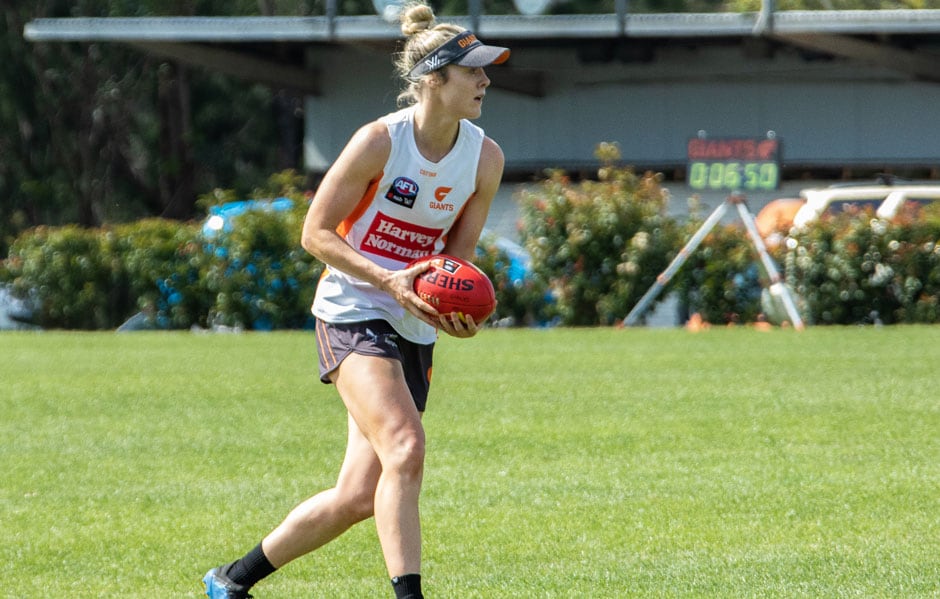 Name: Yvonne Bonner
Nickname: I've not got a nickname yet
Tell us about where you grew up: I grew up in Glenfin, a small village situated in Donegal in the Northwest of Ireland.
How did you get into football and where, and when was your first game?
I've always had a (Gaelic) football with me since before I can remember, but the first team I played for was my school team Teevog. I was twelve years old when my friend suggested I should come down to my local club Glenfin and play for them. I played that year for the U12 boy's and the story continues to this day.
What's your favourite sporting memory, tell us about it? Winning the All- Ireland Final at Croke Park in 2003 and 2010. They're both great memories I'll always treasure.
What were you doing on draft day? It was actually really late at night in Ireland so I was trying to stay awake and keep an eye on my fellow CrossCoders to see if anyone got picked up.
Who's your favourite player to watch? I'm new to the sport so maybe I'll find a favourite player this year.
You're on a desert island, what are the three items that you'd take with you? My iPhone, sunscreen and my husband Paul... does he count as an item?
What's your favourite flavour of shapes? Pizza
Vegemite: yes or no and if yes how much do you use? No
What's a hidden talent that you have? I can whistle with my fingers, after years of practice. (calling sheep)
Do you have any pets? No
What other sports do you play or enjoy watching? I used to play soccer when I was younger and I enjoy watching Hurling.
Describe your perfect holiday? Sun, sea, road trips, good coffee, good food with amazing views and most importantly amazing people.
View this post on Instagram
Favourite TV show? Grey's Anatomy
What song can you not help but sing when it comes on the radio? Bohemian Rhapsody by Queen
What is your most over-used hashtag? #gwsgiants