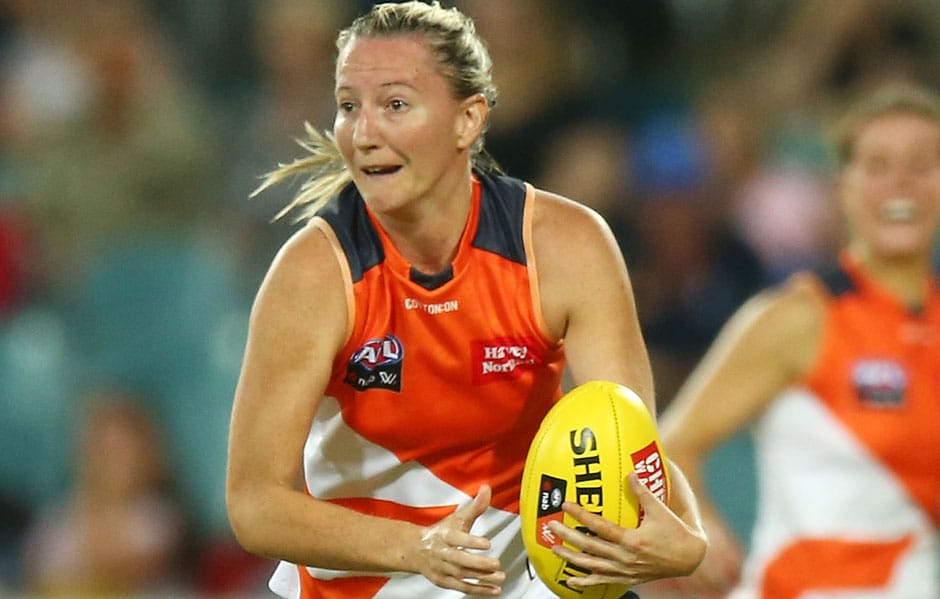 If you were to go back and reflect on the GIANTS' 2018 AFL Women's season, the final round loss to Brisbane would be seen as the biggest disappointment.
A win at Blacktown International Sportspark would have put the GIANTS into the AFLW Grand Final.
But that's not the way defender Tanya Hetherington sees it.
The 33-year-old believes that, although a slow start was to blame for the GIANTS missing a chance at premiership success, the playing group won't let that happen again.
"A lot of people forget that we did start 0-2 and it could have been very different if we won those two games," she said.
"We're not going to be second-guessing ourselves going into round one.
"We've got clear plans for every game that we're going out to win and we all expect that from ourselves, and we all think that we've got a clear path with the way that Al (McConnell) coaches."
While the GIANTS' 2018 season was seen as a big improvement on 2017, with three wins and a draw, Hetherington and her teammates know that the improvement can't stop there.
"It doesn't mean we're going to be better this year because we were better last year," she said.
"We're all a lot clearer in where we want to get to and we know a lot more about each other's strengths and, as a team, where we need to improve.
"As long as everyone's on the same page with our mentality, that's where we're going to get the lift."
While the pre-season training only began two weeks ago, Hetherington said the belief and drive within the playing group is already high.
"The feeling coming off the first season was a bit like 'we don't know how good we could be', but I feel it's not a what if, it's a 'we know we can be good, but how great can we be'," she said.
"It's no longer a matter of 'are we good enough?', we know we are and we want to take the next step.
"The group that we've got this year, you can tell just from the few training sessions we've had we just seem like we're more on the same page.
"The drills we've done have been a lot sharper, there's a good positive vibe and it feels like it's the beginning of something."