GIANTS Academy players Kieren Briggs, James Peatling and Matthew Walker have spent the past fortnight training with the GIANTS and learning from some of the AFL's biggest names as they look towards the 2018 NAB AFL Draft.
Western Sydney's Briggs, who was named in the NAB AFL Under-18 All Australian team, spent time with ruck coach Shane Mumford and competed against the likes of Dawson Simpson, Rory Lobb and fellow Academy graduate Matt Flynn.
"It's been next to the best thing I've done," Briggs said.
"Being around an AFL environment helps improve your game so much more. Being able to pick the brains of coaches like Shane Mumford and Brad Miller, they teach you things you can't learn at club level.
"A few of the senior players like Jeremy Cameron have been great around us young fellas and Dawson Simpson being a ruck has been helping us out."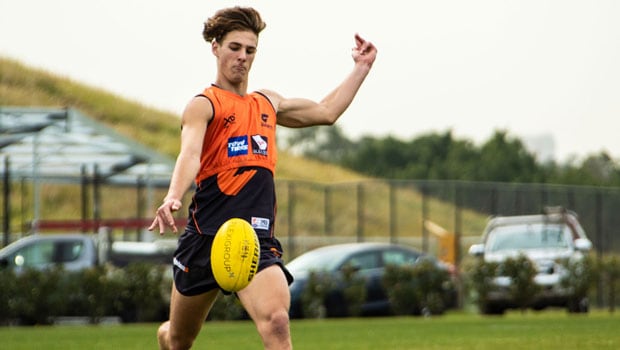 For fellow Western Sydney product James Peatling, his second two-week training stint at the GIANTS was far more productive than his first.
The 18-year-old spent two weeks at the WestConnex Centre in January but couldn't participate in training due to an injury.
"I'm fully fit now so it's been great to get out of the track after being stuck inside," he said.
"Seeing how hard the boys work out on the track week-in week-out, coming in Mondays and Tuesdays after games is a real eye opener."
The Pennant Hills forward said he was thrilled to be training with the club that represents the area in which he lives.
"It's a privilege to get the opportunity," Peatling said.
For Riverina product Matthew Walker, the experience of training alongside the GIANTS' forward line has been invaluable.
"It's been a pretty awesome experience, I've been here a few times but it's great to get around the boys and get to know them," he said.
"Dylan Buckley's been a pretty good bloke, he gets around me really well, he's good to talk to.
"Then there's some of the younger blokes in Harry Perryman and Isaac Cumming and they're good too."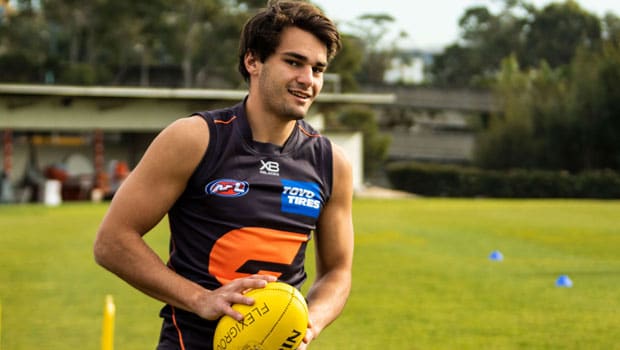 GIANTS Academy Operations and Performance Manager Daniel Scroope said the two-week experience gave the trio a taste of what it's like at the top level.
"It's invaluable experience that they get, working with some of the biggest players in the AFL and with AFL coaches," he said.
"Both Matt and James have been in the forwards groups which has helped develop their craft as forwards, and Kieren's been working with Shane Mumford and our ruckmen which has been really good for him."
Scroope said having Peatling and Briggs as Academy products out of Western Sydney is exciting for the GIANTS.
"It's fabulous, many years ago there weren't many kids playing AFL in Western Sydney and the GIANTS have been able to have their Academy come through and it's added so much to AFL in the region," Scroope said.
"It's allowed the like of Nick Shipley, James Peatling and Kieren Briggs to come along and express themselves in an AFL club and show their athleticism.
"Hopefully we get to see a few more kids from Western Sydney get drafted this year."