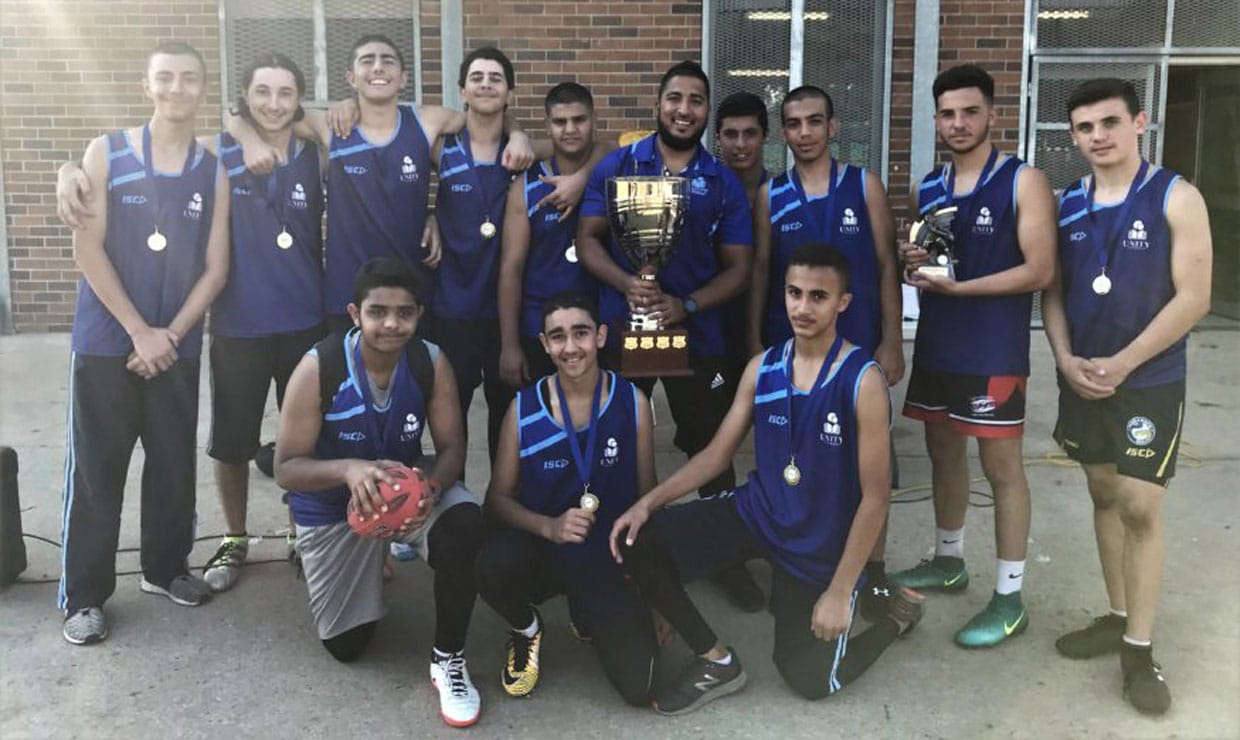 Unity Grammar from Austral in Western Sydney has taken out this year's Bachar Houli Cup.
The GIANTS along with AFL NSW/ACT, held the competition at Progress Park in Auburn on Wednesday, with the high school competition hosting 13 teams from 12 schools.
Named after the first practicing Muslim to play for a senior AFL side and 2017 Premiership player Bachar Houli, the program encourages Year 9 and 10 students of Muslim backgrounds to participate in an AFL 9s competition.
Don't miss the GIANTS taking on the West Coast Eagles in Callan Ward's 200th game on Saturday, May 12. CLICK HERE to get your tickets!
Whilst some of the boys participating have been playing AFL for years for some, the tournament was the first time they had picked up a Sherrin.
Schools involved included Irfan College, Belfield Park College, Malek Fahd, Alnoori, Australian Islamic College and Punchbowl Boys High School, just to name a few.
After a full day of play, the Grand Final came down to last year's Grand Finalists, Granville Boys High School, and Unity Grammar.
In a tightly fought contest, it would be Unity Grammar to hold the Cup aloft, winning by four points, 25-21.
The best players from the tournament will be given the opportunity to be part of the Bachar Houli Academy – a week-long football talent program for aspiring Muslim AFL players to be held in September in Melbourne.