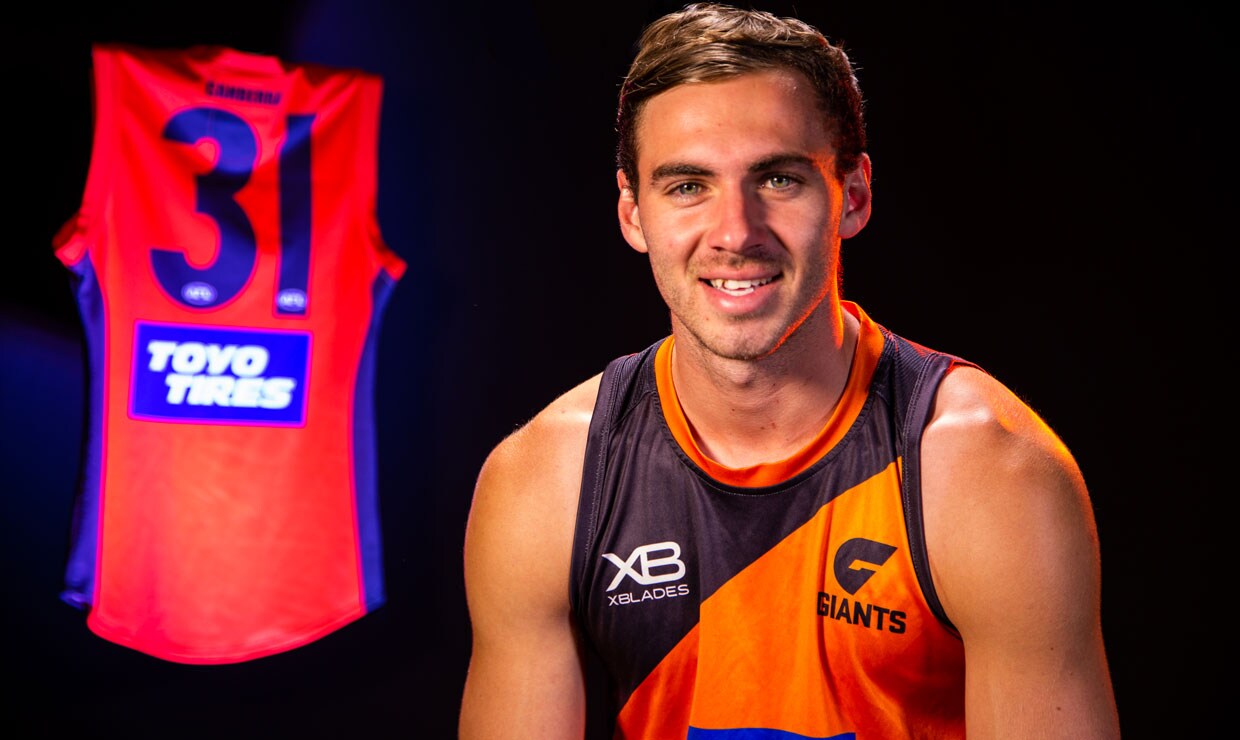 Name: Jeremy Finlayson
Nickname: Dorsal
Grand Final – day, twilight or night: Twilight
Bounce – yes or no: yes
Best set shot at your club: Callan Ward
Most underrated AFL player: James Stewart
My coach often says… "She's on boys."
Don't miss the GIANTS taking on the Gold Coast Suns at Spotless Stadium, this Saturday, June 9! CLICK HERE to get your tickets now.
Best advice you've received: Never lie
Greatest footy moment before the AFL: Winning Grand Final
Favourite AFLW player: Jess Dal Pos
Least-preferred teammate on road trips and why: Zach Sproule, always talks himself up
Funniest teammate: Heath Shaw
Which teammates pick themselves in AFL Fantasy: Matt Flynn
If you could enter a teammate for My Kitchen Rules, who would it be and why: Harry Perryman, he's uncoordinated
Team barracked for as a kid: Melbourne
Most inspiring movie: Saving Private Ryan
Best concert attended: Chet Faker
Three apps you can't live without: Instagram, Snapchat and Facebook
Instagram or Twitter: Instagram
Favourite café: Piccolo's, Rozelle
And what do you order: Piccolo Brekkie
Hidden talent: If I told you, it wouldn't be hidden
Guilty pleasure: Sitting by the pool.
Your passions or interests outside footy: Fishing, shooting, beach
Your best traits are: Moustache
Favourite cartoon or movie character: Woody (Toy Story)
Favourite holiday spot: Morton Island
Best piece of advice your mum gave you: "You're there for a reason, believe in yourself."