In the lead up to the 2017 NAB AFL Draft being held in Sydney, we're taking a look back at some of the GIANTS Then and Now ahead of the next batch walking into the club.
Nick Haynes
Pick 7, 2011 NAB AFL Draft
Before the draft
"Forward who loves a contested mark. The GIANTS are big fans, and could do with getting one more tall in." – Emma Quayle, The Age
"Flexible flanker with a wildcard factor. Strong overhead and has a turn of speed." – Jay Clark and Sam Landsberger, Herald Sun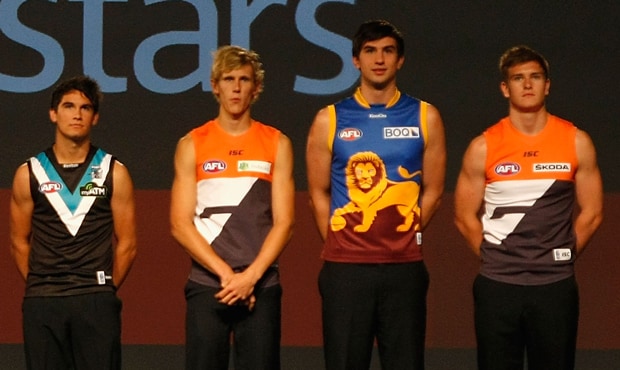 The Day he walked into the club
"He was drafted as a forward and we weren't sure what he was going to do. "
"Kevin Sheedy and Leon Cameron saw him not fulfilling his potential as a forward and we needed some people in the backline that could float across the pack like he could and read the game like he can."
"The transition for him to go from forward to back was a challenging one at the time but in the end it has been seamless and it's paying off now." - Brett Hand, GIANTS Head of Development and Welfare.
In the six years since
No longer a forward, Haynes has become one of the competition's best intercepting defenders. The 25-year-old told foxfooty.com.au how his first meeting with inaugural GIANTS coach Kevin Sheedy changed everything. "He just came up to me and said, 'In five years you'll be playing centre-half back'," Haynes said.
"I just laughed and said, 'Ah yeah, righto', but Sheeds has this weird knack for that kind of stuff and, funnily enough, he was right.". A groin injury hampered his 2017 season but his growth over the past three seasons has been notable and Haynes will be looking to go another step further in 2018.
Witness dreams become reality by registering to attend the 2017 NAB AFL Draft at Sydney Showgrounds on Friday November 24. Click here to register for FREE tickets.