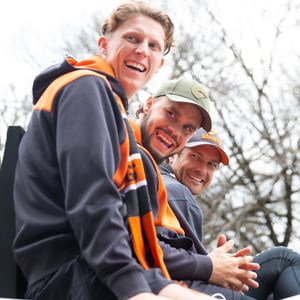 Lachie Whitfield fully expects to be targeted in Saturday's Grand Final, but the GIANTS star insists he is fully recovered from his recent appendix surgery.
3:31pm Sep 27, 2019

Lachie Whitfield is hoping to follow up the "best moment of his footy life" with some more success when the GIANTS take on St Kilda on Saturday.
11:28am Mar 28, 2014

With the childhood dreams of many teenagers set to come true at the NAB AFL Draft tonight, two of the GIANTS¹ 2012 draftees have opened up about the night they became AFL players.
11:20am Nov 21, 2013