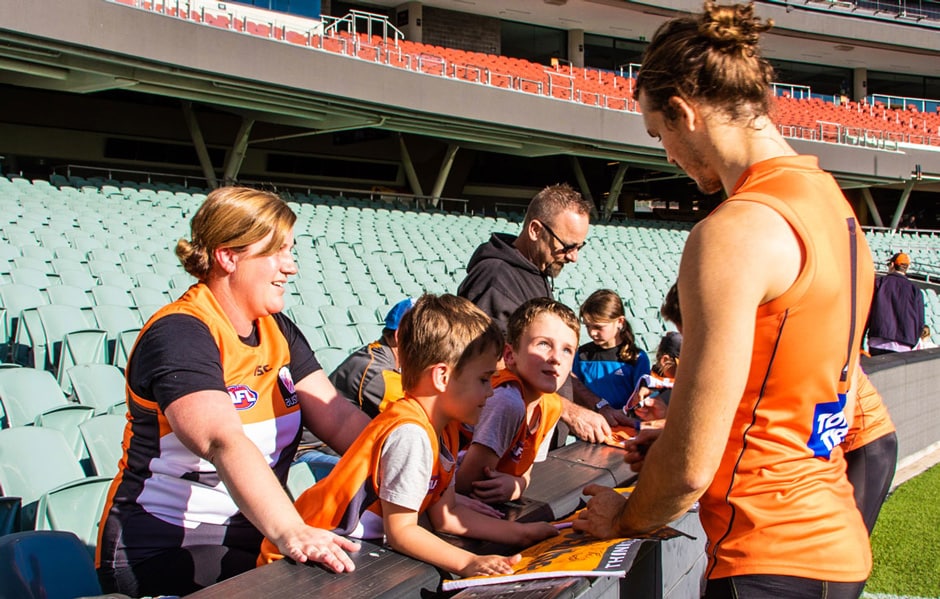 GIANTS fans have a chance to see their AFL heroes in action on Friday ahead of this weekend's big clash with Adelaide in the City of Churches.
The GIANTS will go through a light session on the track a day out from their round 12 match against the Crows, starting at roughly 4pm.
After the team has finished training, fans will have the chance to get some autographs and photos with the players.
Entry is via the South Gate at Adelaide Oval.
Any major changes to time or other information about the open training session will be shared via the GIANTS Twitter account (@GWSGIANTS) on Friday.
The GIANTS take on the Crows at Adelaide Oval at 7.10pm local time (7.40pm AEST) on Saturday, June 8.
GIANTS Open Training
Where: Adelaide Oval
Date: Friday, June 7
When: Roughly 4pm