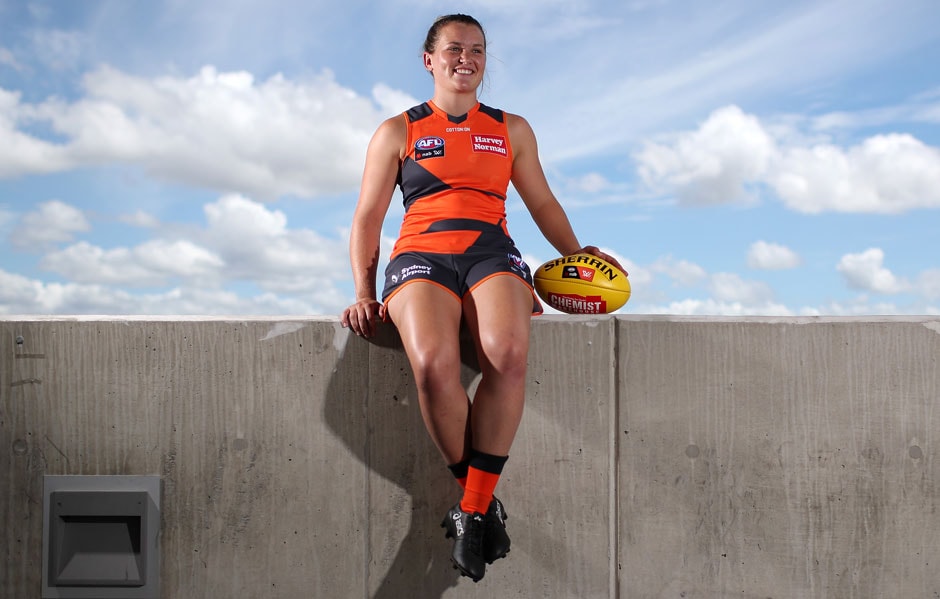 ReThe 18-year-old from Holbrook, in southern New South Wales, polled 39 votes, finishing a clear second behind the winner, Carlton's Madison Prespakis. Geelong's Olivia Purcell finished third with 20 votes.
Parker, who was the GIANTS' first selection in the 2018 NAB AFLW Draft with pick 12, made her debut in round one, and was quick to impress and show how well she belonged at the top level.
She played every game for the GIANTS in 2019, averaging 16.3 disposals and 4.1 tackles a game. Her Dustin Martin-like fend-off was also a highlight, as the teenager won more than her fair share of contested possessions.
Parker's stand-out season was also recognised with the young GIANT part of the 2019 Virgin Australia AFLW All Australian 40-player squad.
Irish Gaelic superstar Cora Staunton finished her second year as a GIANT by polling the most votes in the team in the 2019 NAB AFLW Best and Fairest award, finished equal-eighth overall with six votes.
Adelaide's Erin Phillips finished a brilliant season – which also saw her named best-on-ground in the Crows' grand final win – by taking out the award, polling 19 of a possible 21 votes. Phillips was also voted the 2019 Most Valuable Player at the AFL Players' Association AFL Women's awards on Monday.
The awards season continues on Wednesday night when the GIANTS celebrate the end of the AFL Women's season with the Gabrielle Trainor Medal night.
The club will crown its club champion – the Gabrielle Trainor Medal – as well its Rising Star award, Community Award, Members' Choice award, Mark of the Year, Goal of the Year, Coaches Award and Leading Goal-Kicker.
While the season didn't go to plan on the results front for the GIANTS, there were plenty of positives throughout the season for players.
Past Gabrielle Trainor medallists Alicia Eva and Jess Dal Pos had strong 2019 seasons and could feature heavily in the votes, while Staunton is expected to poll well after attracting the most votes of any GIANT in the AFLW Best and Fairest.
Rebecca Beeson was one of the big improvers in 2019, following her move to the midfield being named in the 2019 Virgin Australia AFLW All Australian 40-player squad, while Parker could also poll well, following on from her runner-up finish in the league's rising star award.