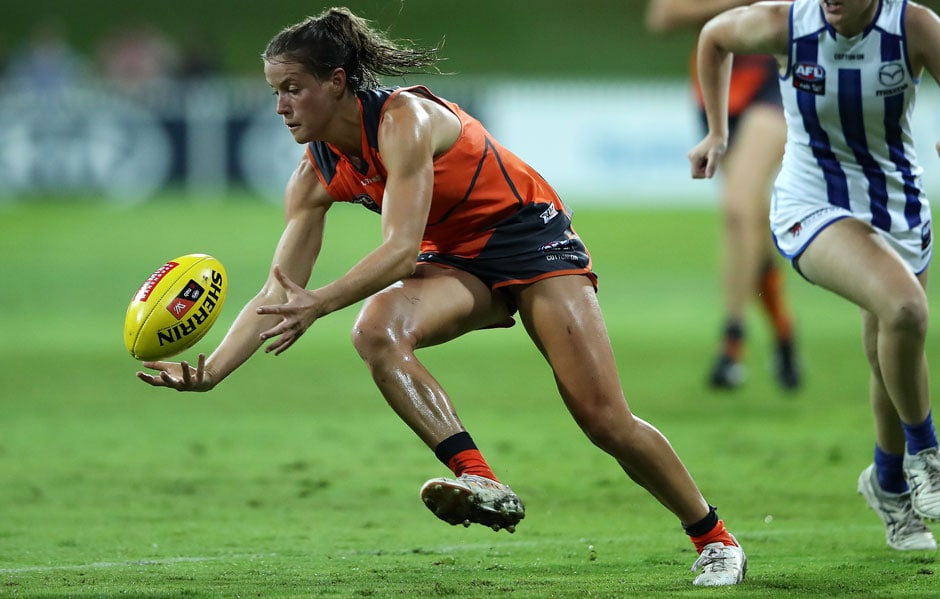 GIANTS defender Nicola Barr has been handed a one week suspension after facing the AFL Tribunal on Tuesday night.
The 22-year-old will miss the GIANTS' clash with Carlton at Blacktown International Sportspark on Saturday afternoon.
Barr was deemed guilty of rough conduct by the Match Review Officer (MRO) after an off-the-ball bump against North Melbourne Tasmania's Ash Riddell during the third quarter of Friday nights' clash at Drummoyne Oval.
Riddell landed awkwardly on her ankle and was unable to return to the field following the incident.
Due to the complicated nature of the incident, MRO Michael Christian sent the matter straight to the tribunal.
"We didn't feel the action and impact from Barr was captured accurately by the penalty table and the guidelines," he told womens.afl.
"It was most appropriate to be ungraded to the Tribunal so both sides could present their case and a more appropriate penalty can be handed out."
Barr also accepted a reprimand for a rough conduct charge against Kangaroos forward Daisy Bateman. The third quarter incident was assessed as intentional conduct with low impact on the body.