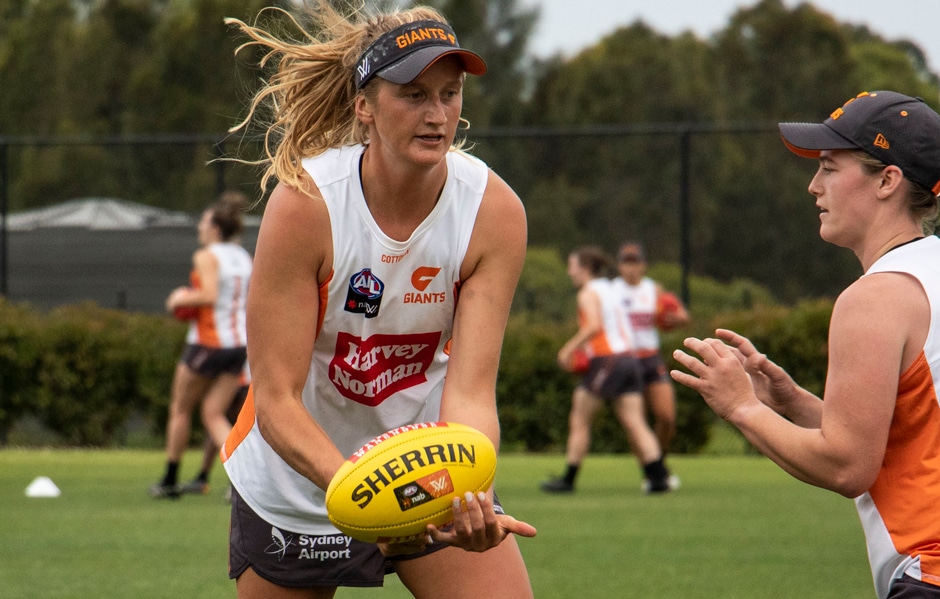 Name: Ingrid Nielsen
Nickname: Inga
Tell us about where you grew up: I grew up in Tassie, down in Hobart and moved to NSW four years ago to work as a paramedic.
How did you get into football and where, and when was your first game? I kicked the footy around as a kid with my dad and brothers. I loved the Adelaide Crows and then didn't really pick up a footy for over 10 years until I moved to Sydney and started playing for UNSW-ES Bulldogs in 2016. My first game was against Auburn in 2016.
What's your favourite football memory? One of my best footy memories was winning the AFL Sydney premiership last year with UNSW-ES Bulldogs and going back-to-back-to-back with the Doggies. It is always great to win as the underdogs!
What were you doing on NAB AFLW Draft day? I was actually in Sumatra on a surf trip with friends, so had limited reception to watch the Draft. I heard the news from my mates in Sydney who were watching.
Who's your favourite player to watch? Rory Sloane
You're on a desert island, what are the three items that you'd take with you? Hat, snorkel and matches.
What's your favourite flavour of Shapes? BBQ
Vegemite: yes or no, and if yes, how much do you use? No.
What's a hidden talent that you have? Good at having naps.
Do you have any pets? My parents have a dog in Tassie which I claim as my own. She's a black retriever, called Juno. She's a legend.
What other sports do you play or enjoy watching? I played a lot of tennis growing up, so I enjoy watching that.
Describe your perfect holiday? Tropical island with surf beaches, good diving and mountains to climb.
Favourite TV show? The OC.
What song can you not help but sing when it comes on the radio? Currently - 'Let Me Down Easy' by Gang of Youths.
What is your most over-used hashtag? I don't really use hashtags.
What's your pet peeve? Single use plastics.