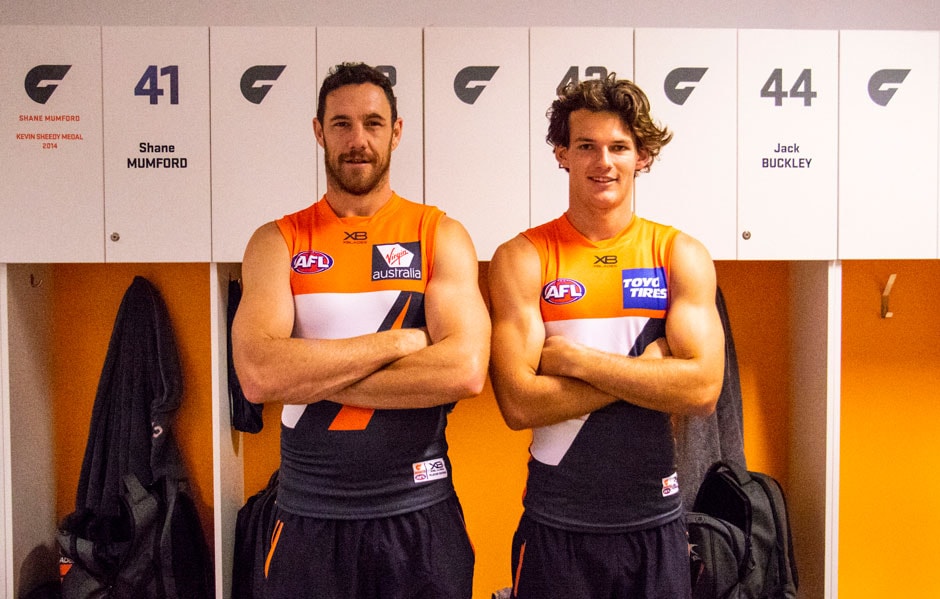 Shane Mumford will once again wear number 41 as he steps out of retirement and back into the AFL in 2019.
The 32-year-old won a premiership with former club the Sydney Swans in the same number and has worn it across his 172-game AFL career to date, spanning three clubs: Geelong, the Swans and the GIANTS.
GIANTS rookie Jack Buckley, who'd taken on the number in 2018 following Mumford's retirement, graciously gave it back to its previous owner and will wear number 44 in 2019.
"I've had it right throughout my whole career, so it probably would've felt a little bit funny playing in anything different," Mumford said.
"I was lucky enough that Jack was happy for me to take it back."
Now a little over a week into his pre-season, Mumford is relishing his return and looking forward to what 2019 has in store for him, and the GIANTS.
"Watching last year, seeing us get to where we did, it's just pushed me to want to come back," he said.
"I'm not good at watching. When I started training midway through last year and my body was starting to feel good again, I thought that I could definitely have an impact throughout the year.
"To be back out there is really exciting, and another big challenge I'm looking forward to."