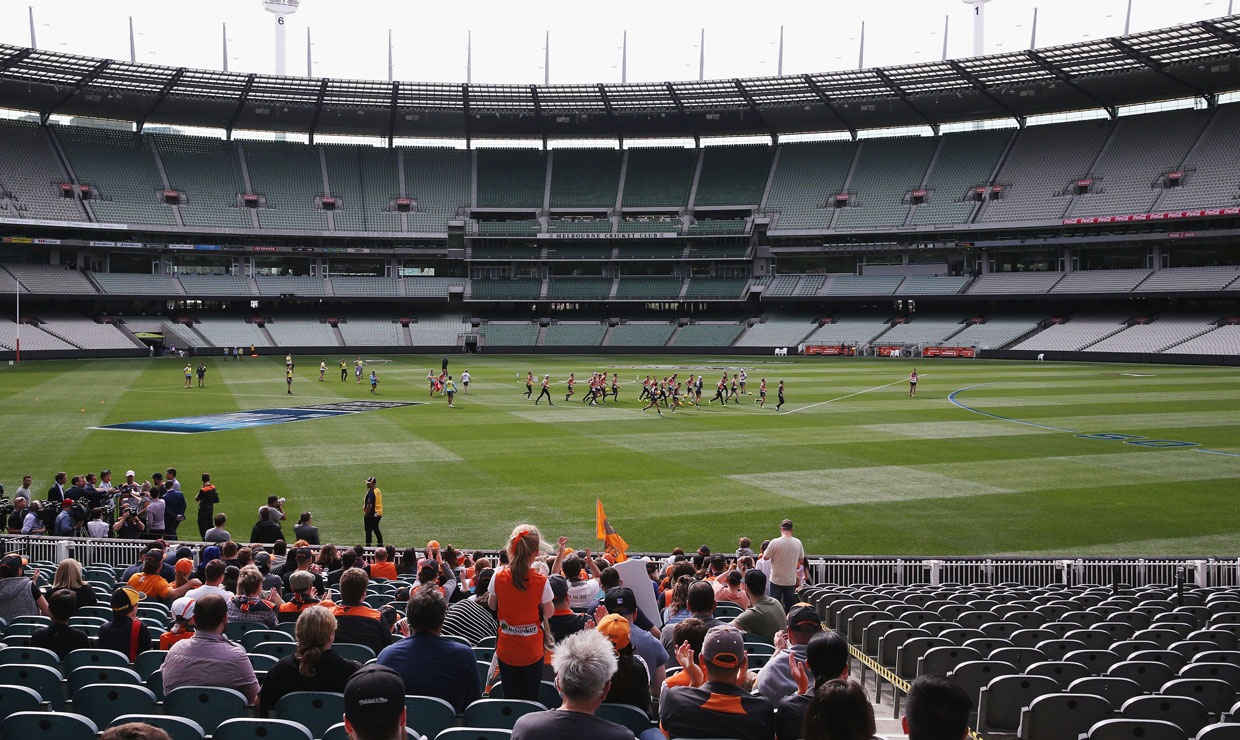 The GIANTS will hold an open training session at the MCG on Friday, September 14 ahead of their Semi Final clash with Collingwood.
GIANTS members and fans are asked to gather at Gate 6A at 1:30pm before the GIANTS complete a short training session from 2:00pm.
It will be your last chance to watch your favourite GIANTS in action before Saturday's Semi Final and fans will also get the chance to get a photo with their favourite GIANT and wish them well.
What: GIANTS Open Training
When: Friday 14 September 1:30pm-2:30pm
Where: MCG, Gate 6A