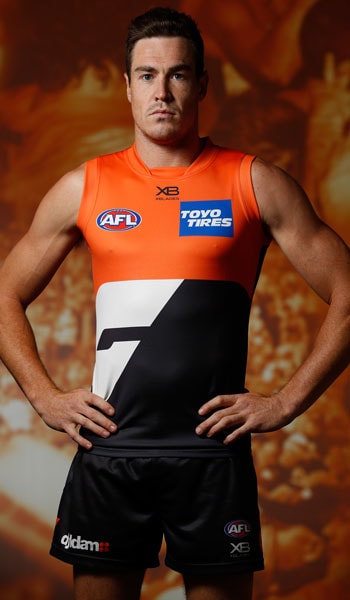 GIANTS star forward Jeremy Cameron is looking to make amends for game time lost at the end of last season.
The GIANTS' all-time leading goalkicker missed two of the club's finals in 2017 after injuring his left hamstring.
Now fully healed, the 24-year-old is tearing up the track at pre-season training.
"I've been really happy with my pre-season so far, I've done about 95 per cent so my body is feeling really good," Cameron said.
"Coming off the back of last year, I just had to get it right and get stuck in and that's what's happened.
"Now we're getting closer to match play the exciting stuff is starting to take place at training and obviously we're only a few weeks away from games as well."
Cameron is itching to put pre-season training behind him and get back to playing.
"Pre-season's good because I guess it's gives you that foundation to set up a good winter of footy," he said.
"But at the same time I can't wait for it to finish, I'm very excited for it to be done, I'm over it a little bit. Now it's time to get stuck into the games."
Despite being 100 per cent there's no guarantee that Cameron will play for the GIANTS in the new AFLX competition at Allianz Stadium next week.
"I'm not sure we've actually not been told who's playing yet," he said.
"My body's feeling good but I don't know if I'll be running around. There's a few young guys putting their hands up so maybe we'll throw them in."
The GIANTS play Richmond and Brisbane in the AFLX Sydney tournament at Allianz Stadium on Saturday February 17.
Tickets are on-sale now through Ticketek with adults just $15, families $30 and kids 12 and under FREE.