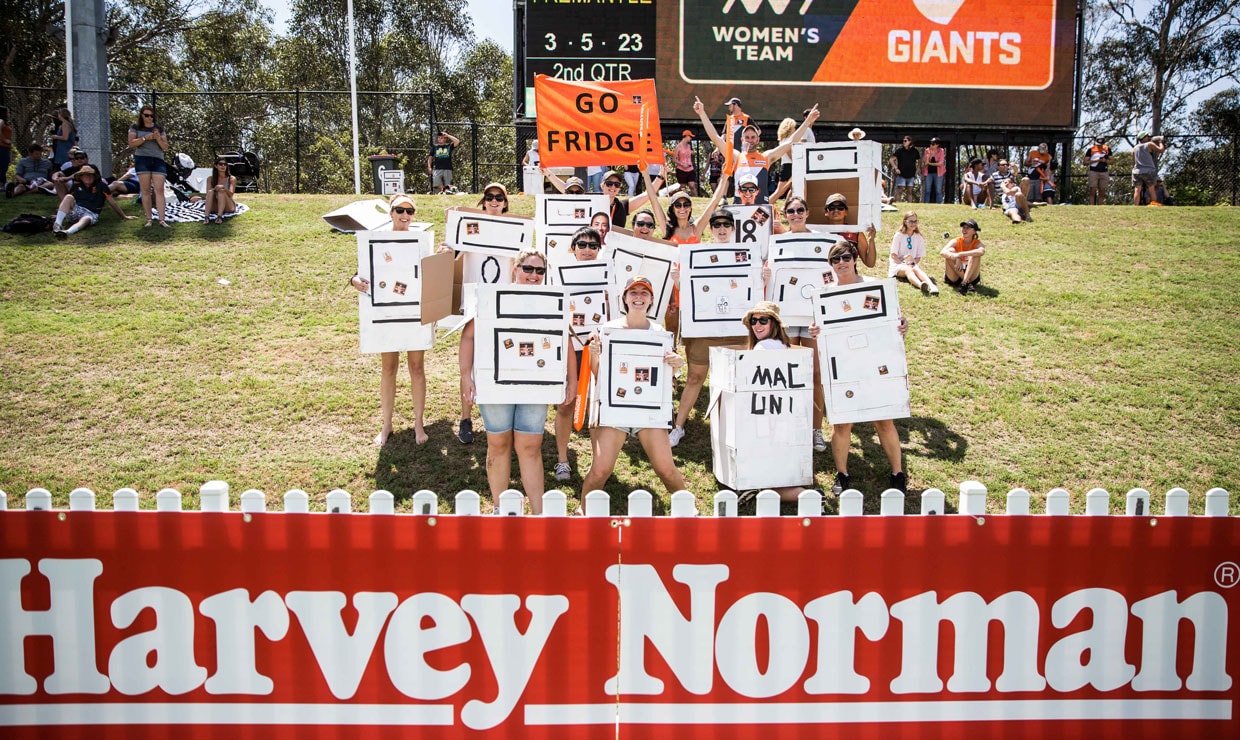 It's Friday night, you're sitting on a hill at Drummoyne Oval watching football. What could be better?
The Harvey Norman Hill is what's better!
Thanks to GIANTS AFLW Principal partner Harvey Norman, 150 GIANTS 2018 AFLW supporter members will have the chance to watch Friday night's game from the luxury of the Harvey Norman Hill.
Grab an orange beanbag, rug or cushion and sit amongst fellow GIANTS supporters of all ages as you cheer on the GIANTS in their round two clash with the Carlton.
Only GIANTS 2018 AFLW members have access to the Harvey Norman Hill, which will be a feature at every GIANTS AFLW home game in 2018.
Be GIANT in 2018 and support our AFL Women's team by becoming an AFLW Supporter Member
Members need to simply show their membership card to gain access, while members who are yet to receive their cards will have their name at the entry.
With limited entry to the Harvey Norman Hill, it's best to get there early. So bring your voice, get your orange on and enjoy Friday night's game from the Harvey Norman Hill!
The GIANTS take on Carlton at Drummoyne Oval on Friday, February 8 from 7.05pm. Entry is FREE, gates open at 5.30pm.