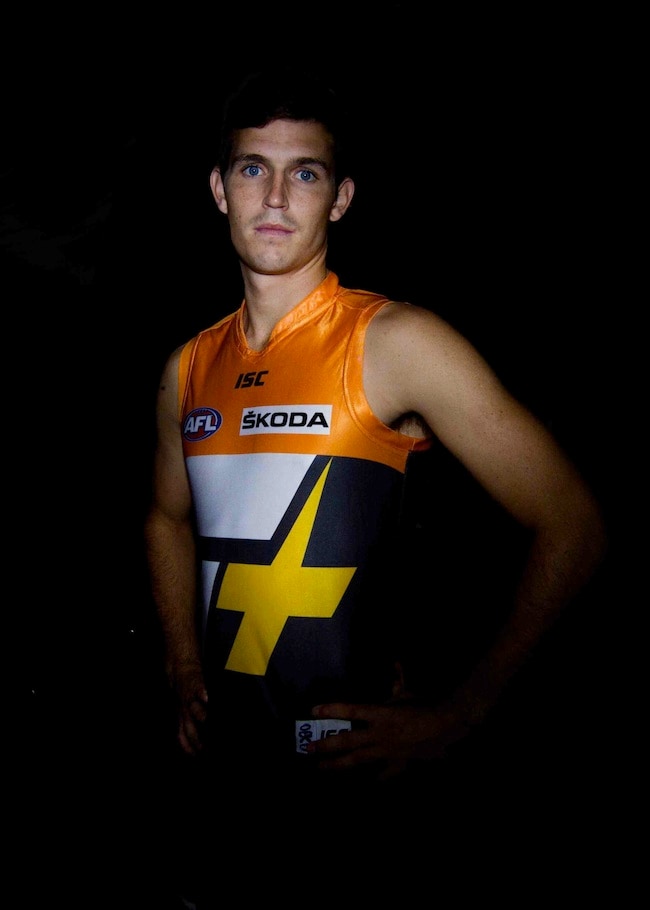 We all love playing in Canberra and to be taking on St Kilda under the new lights in the Centenary of Canberra match is going to be a huge occasion
Phil Davis
The Greater Western Sydney GIANTS will play in a special jumper this weekend against St Kilda as part of the Centenary of Canberra celebrations.
 
Saturday's match at Manuka Oval is the first of three GIANTS home games to be played in Canberra this year, the 100th birthday of the nation's capital.
 
The Centenary of Canberra match will be the first contest played for premiership points under the new lights at Manuka Oval, and the GIANTS will mark the occasion by adding a touch of ACT Gold to their playing jumper.
 
GIANTS Co-captain Phil Davis, who was raised in Canberra, says he's excited to be leading the team in such a special match.
 
"We all love playing in Canberra and to be taking on St Kilda under the new lights in the Centenary of Canberra match is going to be a huge occasion," Davis said.
 
"It's great to part of the Canberra community and to play a special role in the centenary celebrations means a lot to all of the players.
 
"Having won our first ever AFL match at Manuka Oval, it's a special place for the GIANTS and that's sure to continue with one of the biggest football clubs in the country in St Kilda coming to Canberra this weekend," he said.
 
The GIANTS play three matches in Canberra this season, with the Centenary of Canberra match being followed a fortnight later with the GIANTS hosting the Gold Coast as part of the ANZAC round on April 27.
 
The Prime Ministers Cup between the GIANTS and the Western Bulldogs on July 6, rounds out a big year of AFL in Canberra.
 
The GIANTS host St Kilda at Manuka Oval, Canberra on Saturday, 13th April from 4.40pm. Tickets available through Ticketek.