Take a look at the predicted top 20 picks according to AFL.com.au's Phantom Draft Guide by Cal Twomey.
3:50pm Nov 20, 2019

Just mention 'the kick' and almost every NAB AFL Draft observer will be able to instantly recall the exact moment you're talking about.
4:11pm Nov 19, 2019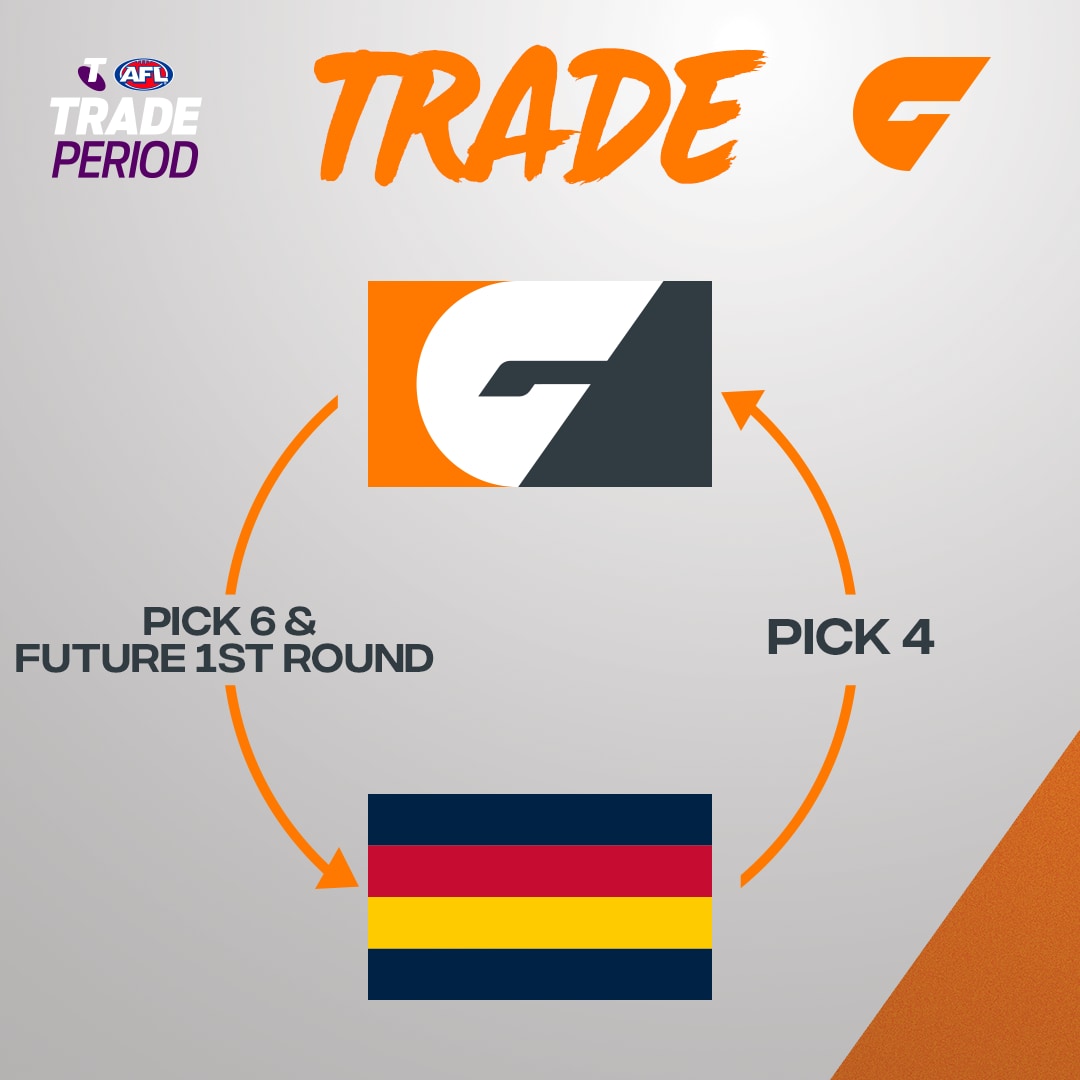 The GIANTS have further strengthened their hand at next week's NAB AFL Draft by securing pick four in a trade with the Adelaide Crows.
3:11pm Nov 19, 2019