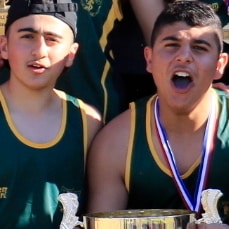 Hundreds of Western Sydney students have put on a skilful display at the Bachar Houli Cup in Auburn.
3:47pm May 27, 2016

Some of the GIANTS young leaders have spent the evening learning from one of Australia's greatest sporting leaders, Steve Waugh.
12:30pm May 27, 2016

GIANTS vice captain Heath Shaw will celebrate his 50th match for the club in their clash against Adelaide on Saturday.
12:05pm May 27, 2016