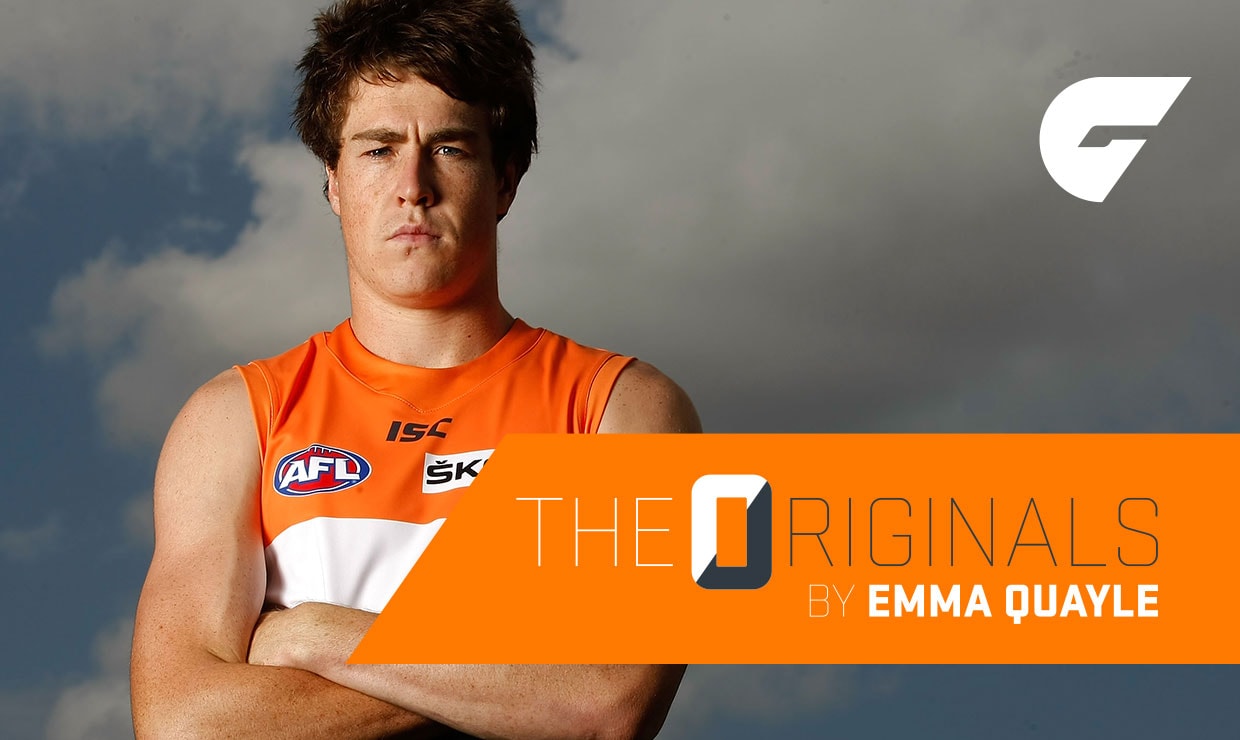 In the penultimate episode of series one of The Originals, Emma Quayle speaks with key forward Jeremy Cameron.
In their candid conversation, Cameron reveals he didn't pick up football until he was 14 after initially being more focused on both golf and cricket.
Be GIANT in 2018. Renew or sign up as a GIANTS 2018 Member today!
Cameron reveals how much his parents sacrificed to help him make it to the AFL and what it was like to move from the town of Dartmoor to the big city of Sydney at just 17-years-old.
The now 25-year-old describes what the club was actually like in the early days when the club's lack of facilities saw them forced to train on baseball diamonds in Blacktown.
The Originals: Jeremy Camern, is the ninth-episode in a series of interviews with ten of the GIANTS' inaugural squad members by award-winning journalist Emma Quayle. CLICK HERE to listen to Emma's interviews with Toby Greene, Matt Buntine, Stephen Coniglio, Tim Mohr, Nick Haynes, Adam Tomlinson, Adam Kennedy and Dylan Shiel.