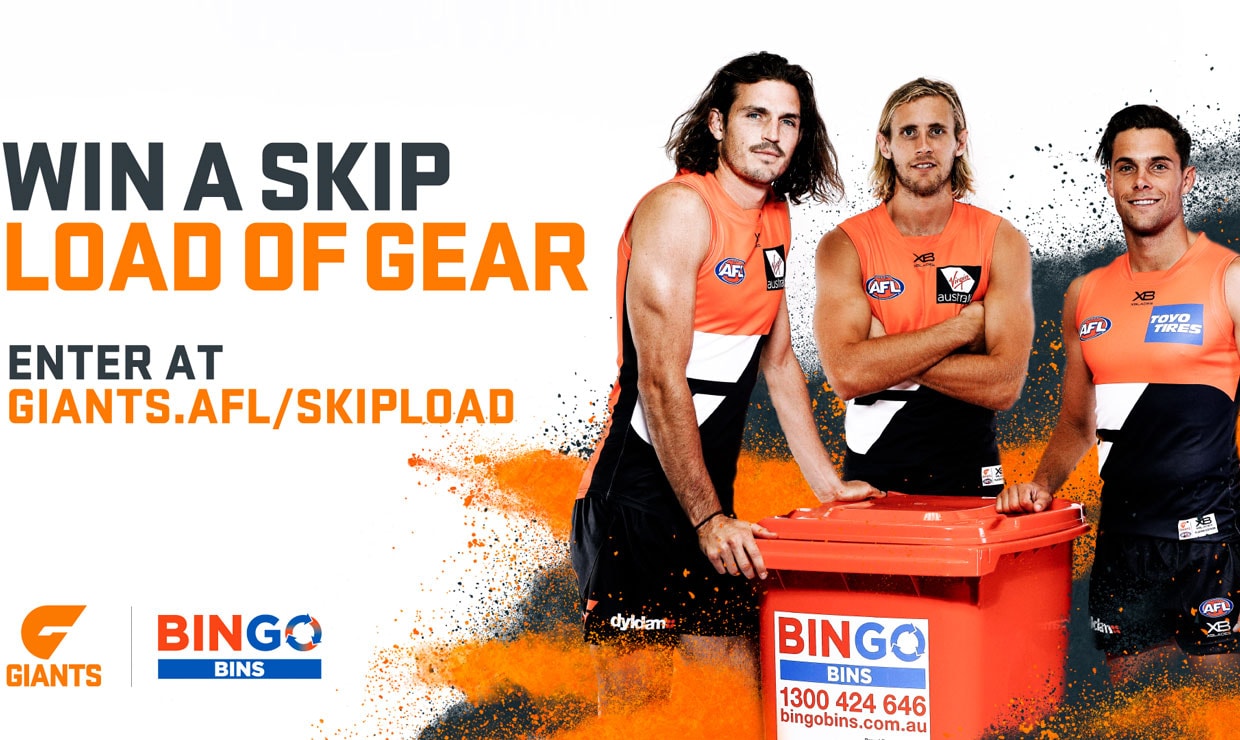 Would $15,000 worth of footy gear help your team TRAIN LIKE A GIANT?
GIANTS Platinum Partner BINGO is giving one lucky junior club the chance to win a major prize of $15,000 worth of football gear and training equipment.
At each GIANTS home game, beginning with the upcoming Round 8 clash against the West Coast Eagles, the BINGO buggy will be present on the concourse inside Gate D full of the prize pool on offer.
Simply by entering the draw, each club will receive a BINGO Wheelie Bin and you'll have the chance to showcase how you and your teammates best utilise it. The most creative entry at the conclusion of the regular season will take home the major prize!
There's also the chance for your junior team to experience a GIANTS home match at Spotless Stadium from the comfort of the BINGO corporate suite.
You can enter from home or on a match day by following these three steps:
1. Register for your BINGO bin at the match day activation or by CLICKING HERE.
2. Create a short video or image showing us how you use your BINGO Wheelie Bin within your junior club.
3. Upload your entry to social media with the hashtag #skiploadofgear and you are in the running for the Major Prize and weekly prizes including a corporate suite.
There's no limit to how many of your team and club mates can enter so register today and good luck!
Does your junior club want to learn more about BINGO's recycling and waste management services, request a call here : 1300 424 646