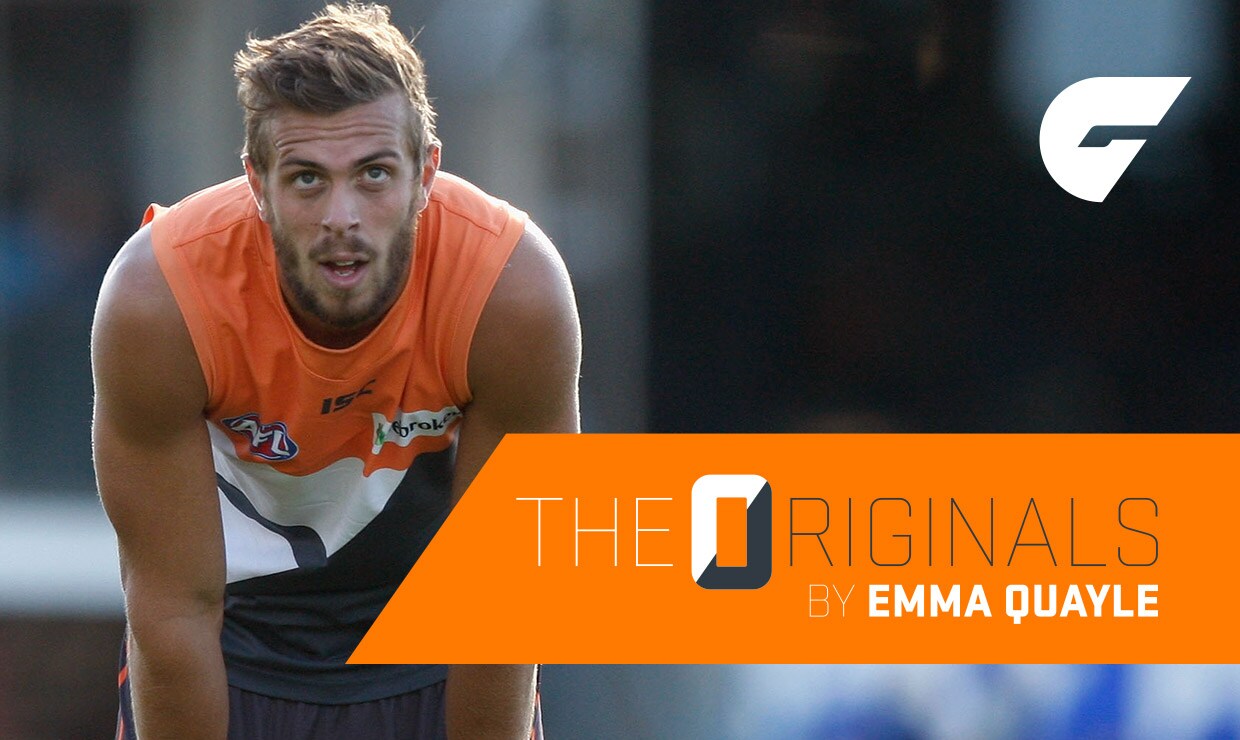 In episode four of The Originals, award-winning journalist Emma Quayle explores the incredible journey of defender Tim Mohr.
One of the inaugural GIANTS, Mohr took a different path to the AFL, plying his trade with the Casey Scorpions in the VFL after being overlooked in a number of drafts.
Be GIANT in 2018. Renew or sign up as a GIANTS 2018 Member today!
The Tasmanian details how he was snapped up by the GIANTS using a rule that allowed the club to sign players who had previously nominated for the draft but had been overlooked.
Mohr discusses what it was like to play in the GIANTS' first-ever game and first-ever win, and what it has been like to battle through two serious knee injuries.
If you liked this episode make sure to subscribe to The Originals on iTunes, leave a rating and share it across social media.
The Originals: Tim Mohr, is the fourth episode in a series of interviews with ten of the GIANTS' inaugural squad members by award-winning journalist Emma Quayle. CLICK HERE to listen to Emma's interviews with Toby Greene, Matt Buntine and Stephen Coniglio.