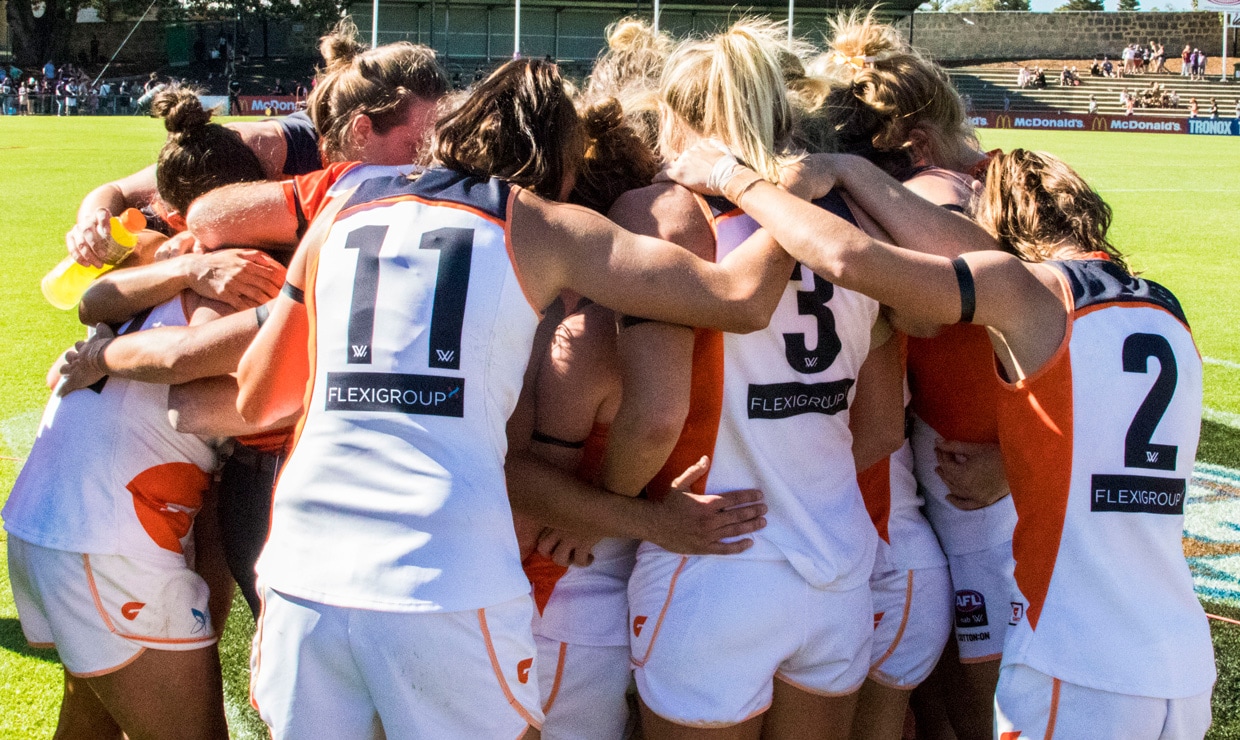 For the first time ever the GIANTS will go in a NAB AFL Women's game with an unchanged line up.
The 23 GIANTS that beat the Dockers last Saturday in Fremantle will travel to Canberra for Saturday night's do-or-die clash with the Western Bulldogs at UNSW Canberra Oval.
GIANTS coach Alan McConnell has backed his unchanged side to take down the ladder leaders.
"Good form warrants re-selection, I think a really even team performance last week requires that the same group of girls get the same opportunity to do it again this week," he said.
"As tough as that is for the rest of the squad in a seven-week season, I think it's the right thing."
The 6,560km of travel and a bruising encounter in the Western Australian sun last week, McConnell did consider bringing in some fresh legs.
But on the back of some excellent recovery and a lighter training load the GIANTS resisted the urge to change.
"We spent a lot of time contemplating that over the course of the week," McConnell said.
"It's certainly been uppermost in our mind, the good news is that we pulled up really well and our trained with the issue of travel in mind.
"The opposition is coming in off a six-day break so it probably all balances out."
The Western Bulldogs sit on top of the AFLW ladder with two rounds to go and their goal scoring prowess has been on show with their percentage sitting at 176.8.
AFLW leading goalkicker Brooke Lochland poses the biggest threat up forward for the Dogs, having kicked 10 of her 11 goals in the last three games.
McConnell has full confidence that his back six can handle Lohcland and the Bulldogs' forwards, but the outcome of the game will be decided by the winner of the midfield duel.
"That will decide who's half of the ground the footy is played in and then on the back of that really good team defence is the key," he said.
"It's not just about individual match ups it's also around how the whole team defends a good outfit and the highest scoring team in the competition."
It will be the GIANTS' first AFLW game in Canberra since round seven last year and McConnell said the playing group is looking to make amends for their 2017 loss to the Bulldogs at UNSW Canberra Oval.
"We're looking forward to playing there, the club always enjoys playing at that venue," he said.
"The surface is in great condition, so we're looking forward to a fast deck. It should be a good game."