In the lead up to the 2017 NAB AFL Draft being held in Sydney, we're taking a look back at some of the GIANTS Then and Now ahead of the next batch walking into the club.
Toby Greene
Pick 11, 2011 NAB AFL Draft
Then: "The Lions need new blood for most parts of the ground. At pick eight, they need to pick the best player on offer." – Emma Quayle, The Age (Predicting Greene to be selected with pick 8).
"Blue-collar onballer is a clearance master. Builds GIANTS' midfield pack." - Jay Clark and Sam Landsberger, Herald Sun (Predicted Greene to be selected with pick 11).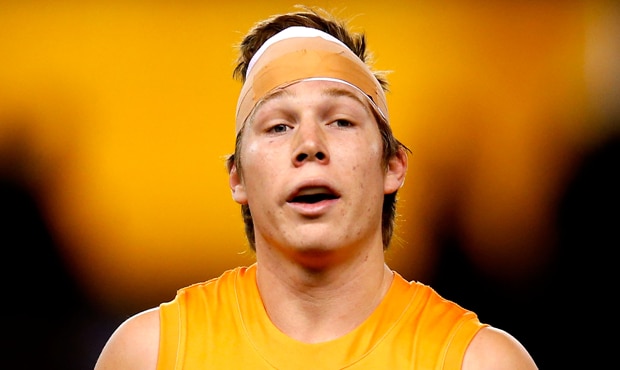 The day he walked into the club
"He walked into the club in that big group that we drafted that year and you could see straight away that he was going to enjoy life, and right from day one he has embraced this footy club and the people in it."
"He wanted to learn, get the best out of himself and be the best footballer he could be, and that has always been his number one priority." - Brett Hand, GIANTS Head of Development and Welfare.
In the six years since
We love Emma Quayle but we're so glad that she got this wrong. Brisbane used pick eight to select ruckman Billy Longer so Greene slipped down the pecking order.
Going into the draft Greene was one of the best teenage midfielders in the country but now six seasons later he is one of the competition's best small forwards.
A Sheedy Medallist and All Australian in 2016, Greene capped off another stellar season winning the GIANTS' Mark of the Year and finishing the club's joint leading goal kicker in 2017.
Witness dreams become reality by registering to attend the 2017 NAB AFL Draft at Sydney Showgrounds on Friday November 24. Click here to register for FREE tickets.