As GIANT Toby Greene gets ready to make his debut for Australia in the 2017 Virgin Australia International Rules series, get up to speed on the history of the series and what makes it so different.
International Rules is a hybrid game that combines rules and elements from both Australian Rules Football and Gaelic Football.
The rectangular field, round ball and soccer-like uniforms are all taken directly from Gaelic Football, the rules and the goals are an amalgamation of the two codes, while the scoring is unique to the game.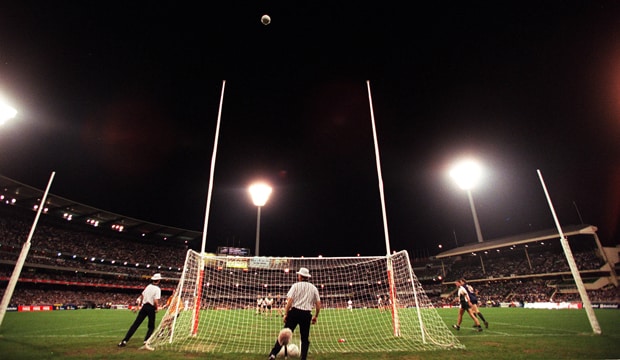 If the ball goes under the crossbar and into the goal net the scoring team is awarded six points, a ball over the crossbar and between the goal posts is worth three points and the ball going between the behind and goal posts are worth one point.
A total of 42 tests have been played between Australia and Ireland since the Virgin Australia International Rules series started with a three-test series in 1984, with Ireland winning ten of the 19 series.
The 2017 Virgin Australia International Rules Series will be played across two tests with the winner taking home the Cormac McAnallen Cup, which was named after three-time Irish representative and county Tyrone captain Cormac McAnallen who died at 24 from a heart defect in 2004.
Ireland currently hold the Cormac McAnallen Cup, having beaten a star-studded Australian side in a one-off test in 2015 by just four points at Croke Park, Dublin.
Cormac McAnallen evades Chris Johnson at the MCG in the 2003 International Rules Series.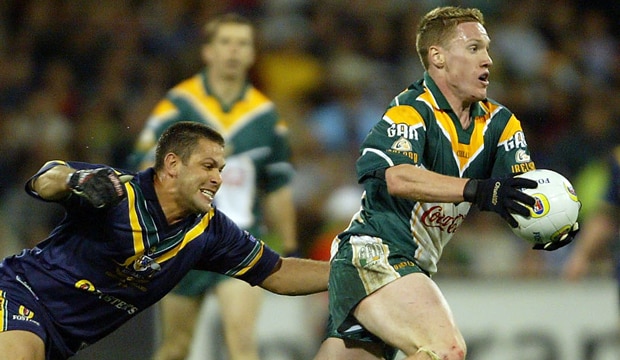 In a two-test series the winner is decided by the team that scores the most points across the two matches. For example, Ireland won the 1998 series by 10 points despite losing the first match by one point.
The squads of Australia and Ireland are formed by the best AFL players (since 2014 the AFL's selection policy has been to only chose All Australians) and the best Gaelic Footballers from their 32 county teams.
Famously, Gaelic Football is strictly an amateur sport, with players, coaches and managers not paid for their playing duties despite playing in front of massive crowds. The equivalent of the AFL Grand Final, the All-Ireland Senior Football Championship Final, was played in front of a crowd of 82,243 at Croke Park while the TV broadcast drew a peak audience of 1.3 million viewers.
With a strong history of Gaelic Footballers moving to Australia to play AFL, many Irish imports have been selected to play for Ireland in previous International Rules series with current Gold Coast Sun Pearce Hanley representing Ireland in the one-off test in 2014.
Current Irish AFL stars Zach Touhy (Geelong), Connor McKenna (Essendon) and Hanley are expected to be named by Ireland.