While the rivalry may be new, another layer is added each time the GIANTS and Bulldogs meet and the clash between these two sides earlier in 2017 was no different.
Following last year's gripping Preliminary Final, there was plenty of anticipation heading into the round six Friday night match at UNSW Canberra Oval.
And the build-up delivered.
The Bulldogs led by nine points at half-time and five at the final change before the GIANTS kicked three goals to two in the final quarter to steal a two-point win.
Jeremy Cameron, Toby Greene and Jonny Patton kicked 10 of the GIANTS' 11 goals.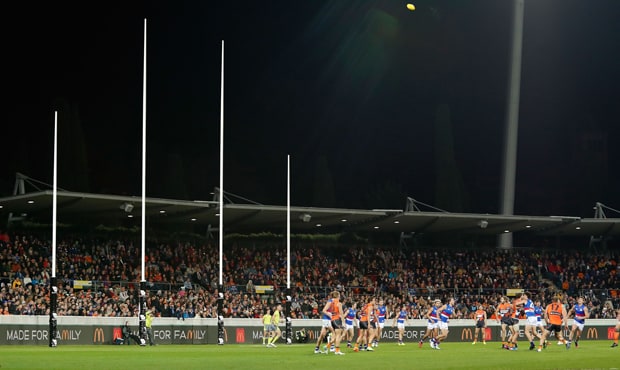 The result continued the feeling between these two sides following the GIANTS' heartbreaking loss in what would be their final game of the 2016 season.
The past two aren't the only close clashes between the two teams from the west of the towns.
Don't forget the classic match between these two sides that closed out the 2014 season as Devon Smith kicked a long-range bomb for the GIANTS' first-ever win in Melbourne.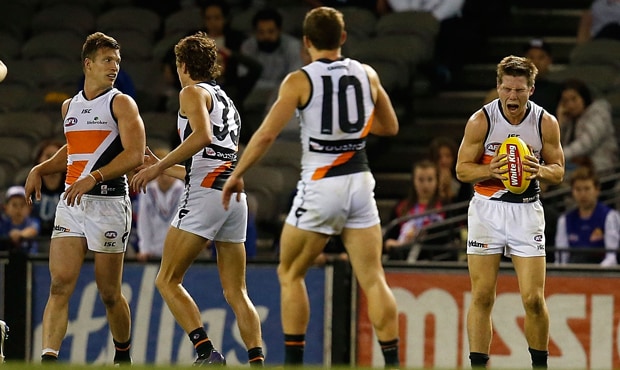 So what started the rivalry between these two clubs?
Despite no one realising at the time, that 2014 game would be the final match at their respective clubs for Ryan Griffen and Tom Boyd before the pair swapped camps in the following trade period.
Griffen (who won't play this week due to an ankle injury) needed a fresh start and joined former team mates Callan Ward, Dylan Addison (now GIANTS Welfare Manager) and Sam Reid as former Bulldogs to now call Western Sydney home.
Under the tutelage of Coach Leon Cameron, who played 172 games for the Western Bulldogs (and coached there), there is no doubt a strong connection between the two clubs.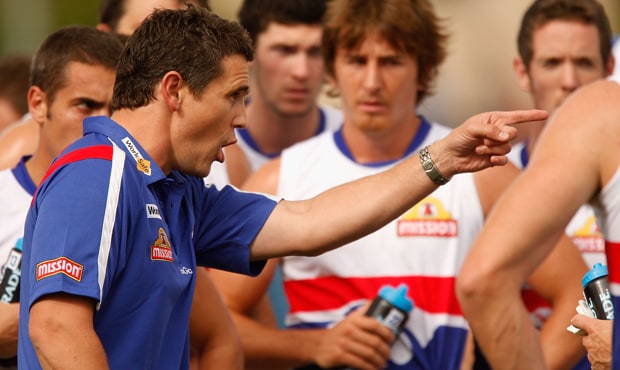 On the other end of the trade, Tom Boyd headed south after one season at the GIANTS and joined Sam Darley as players who started their careers in orange and charcoal before heading to the Whitten Oval.
The GIANTS return to Friday night lights for the third time this season with their ledger sitting at 1-1 following the round six victory over the Dogs, before falling to St Kilda the following week.
The record at Etihad Stadium this season doesn't read much better, losing to both the Saints and Carlton this season.
With the GIANTS sitting in second but with the pack breathing down their neck, this is a crunch clash against the seventh-placed Bulldogs.
The GIANTS take on the Western Bulldogs on Friday night at 7:50pm at Etihad Stadium in Melbourne.