Matt Kennedy was the first AFL footballer to be drafted from Collingullie when he was selected with pick 13 in the 2015 NAB AFL Draft. He made his debut in round 13, 2016 kicking three goals. Later that year Harry Perryman joined his childhood mate at the club, selected with pick 14. He made his AFL debut in round nine this year and the duo have played three games at the top level together.
It's a Tuesday afternoon in Collingullie and Harry Perryman is with Matt Kennedy where both boys grew up, at the local football club. Training won't start for another few hours but they have made their way in early to catch up with their old premiership coach and talk about the good old days. Shane Lenon can remember the pair leaning over the fence watching their older brothers train when they were 12, bouncing their footies, asking when they could join in and improving the standard as soon as they did. He let them play their first games when they were 15, knowing then that they would be good enough to play for an AFL team one day.
Standing outside the change rooms, they laugh at how Lenon dumped a big bag of Cherry Ripe bars on the floor inside two days before the 2014 grand final, to tell the players they were ready to go. Kennedy was shifted to centre half-forward that day, and Perryman from the backline to a wing, moves that helped their team come back from six goals down at quarter time to win. Lenon can remember how competitive they were, how desperately they wanted to win. But dirt? He doesn't have much. Not on these two, which makes Kennedy smile and Perryman laugh. "No time," he says. "Too busy winning flags!"
This trip back is a short one, for four days ahead of the bye weekend. But it's one both Kennedy and Perryman look forward to making whenever they get the chance, and one they wanted to make last for as long as they could. Harry woke up at home last Monday after driving straight back from the Carlton game with his family, to the farm he grew up on near Lockhart. Matt was at work early Tuesday, marking lambs and carting hay around the farm his father and uncle own down a long dirt road near Tootool. Collingullie is a 20 minute drive from both their homes, just off the Sturt Highway, not far from Wagga Wagga. It's as small as you may have heard; there's a pub, a general store, a mechanics hall, a few hundred people and of course the oval.
Kennedy spent last off-season at home, all eight weeks of it, and Perryman knows he will be back as soon as this season ends. If they go anywhere else it will be to wherever the Collingullie footy trip is. "Not many people really understand," says Perryman, and Kennedy knows just what he means. "The boys can't believe we don't have cafes," he said. "A lot of them keep saying to me, 'when you go back, what is there to do?"
There's lots. Moving sheep from paddock to paddock. Fixing fences. Driving the tractor, with the cricket on the radio during summer. Mending broken machinery, stacking hay bales, spraying crop. "There's always something broken," said Perryman. "And if there isn't, there's always something else that Dad finds for me to do." Beyond that there is the fun stuff: riding motorbikes, going out on night shoots, sitting around the fire, catching up with friends, family and whoever else drops by. Both boys have three brothers, which means company is never too far away.
Kennedy never knows what time it is, when he's here. He couldn't tell you if it was Monday, Friday or one of the days in between. The days fly by, but the sky feels bigger and a little bit more blue. If you don't want to think, there's no need to. "There's plenty of time to daydream," he said. "When you're driving a machine you can ponder on life, think about things and what you want to do. I just find it all peaceful, and relaxing." Perryman feels the same way. "I don't think about much, to be honest. Going up and down in the tractor, it's just peaceful. It's good. You just think about nothin'."
What gets them both going is football. It always has, since they hung over the fence wondering when they could train, and then when they would be allowed to play. Perryman was always clean and clever, says Kennedy. "Harry's skills just stood out against most. He was a very silky player, good on both feet," he said, with one additional point: he was slow, very slow. "Slower than me!" Perryman remembers losing a game to North Wagga by 200 points, mostly because Kennedy wasn't playing. They usually lost by just 100, that year. "He used to take a good mark every now and again," Harry said. "He was always better than a lot of people his age. He always used to just dominate."
It didn't take them long to do that at senior level, either, playing alongside each other and their older brothers in the 2014-2015 premiership sides. Lenon would play Kennedy in the midfield, on a wing, even as a key forward if that was where the team needed him. "You could have played him anywhere and he would have done the job for you," said the coach. "He loved the game, he was competitive, he had a will to win, all those type of things. Off the field he was very laidback and easy to get along with, but when it came to training and game day, when the whips were cracking and it was fair dinkum, it was all footy."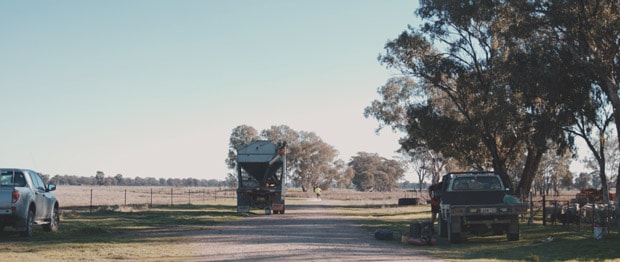 Perryman was no different. "With Harry, he's probably – not probably, out of all my time in coaching, and I'm talking all age groups, he's the best decision maker I've coached," Lenon said. "He's got time. He's always got time, which comes back to his decision making.
"At 16 years old when they played senior footy, I thought they would have been drafted. They played against grown men, and they played well. They would have been in the top five or six players every week, at that age.
"I'm proud to be associated with this club and young blokes like this, because as a coach all you ask for is commitment and to 'give it your best shot.' If I could say I've helped with one thing I've probably helped their competitive nature, their will to win. But they were more or less ready to go. They were easy to coach, and that's a credit to them. They put the work in. I think in life if you're willing to work hard and put in you'll get the rewards, and they're a perfect example of that. I'm proud. Proud to see it happen, and to have a small part to play in that."

As kids, playing senior football taught both Kennedy and Perryman some important things. How to compete, against bigger bodies and much older men. What it's like to be sledged from over the fence, and how to give a little bit back. That when you're the youngest player on the team, your teammates will always stick up for you. "Harry was pretty good at that. He'd start things that other people had to finish. But it was good club and a good team. It put us in a good spot to move on and get drafted, to go to the GIANTS and try to fit in there," said Kennedy.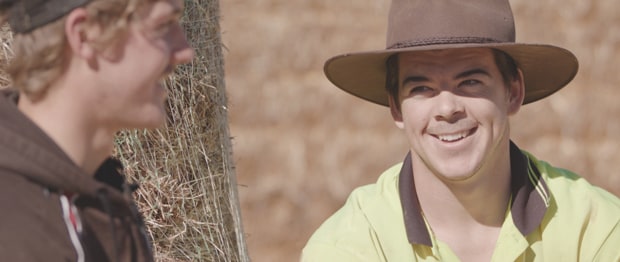 Perryman agrees. "We both had the dream to get drafted but you don't even think about it much. We just went out there every week and played footy and tried to keep winning," he said. "To play AFL we knew we had to go away but the good thing is that this place isn't going anywhere. Things don't change much around here. One day when we're done maybe we can come back, play a few more games, play in a few more flags. It's something to look forward to. It's a pretty good little club."