The intense, driven side of Leon Cameron comes out when you might expect it – planning for opposition, watching his players in the fourth quarter of an intraclub match, or speaking about his hopes for Greater Western Sydney.
An otherwise laidback, approachable, country lad from Warrnambool, that intensity can also emerge from nowhere (an example might be his determination to make sure intraclub umpires are introduced and thanked appropriately).
Cameron's colleagues describe him as complex, diverse and intense. He has a great eye for detail, they say, which is apparent on the training track or when someone's desk is left in a mess.
It is also evident when he is talking to a player about their study, their home life or their family. "He just cares about people, he cares about everyone," colleague Luke Power says.
Cameron, who has just signed a contract extension that will take him through to at least the end of 2018, is more than just a football coach at the five-year-old GIANTS, who entered the AFL in 2012.
He is the man setting the young club's culture, selling them to their fan catchment zone in western Sydney – a task he is growing more comfortable with – and making sure visitors to their Olympic Park training base leave with a good impression.
He was happy to open the club's doors to AFL.com.au in the lead-up to their NAB Challenge opener against the Western Bulldogs on Thursday for a fly-on-the-wall account of how he is shaping the GIANTS.
What stood out was not the coaching style he is implementing, but the culture he is building at a club that is drafting masses of talented young footballers and trying desperately to keep them together.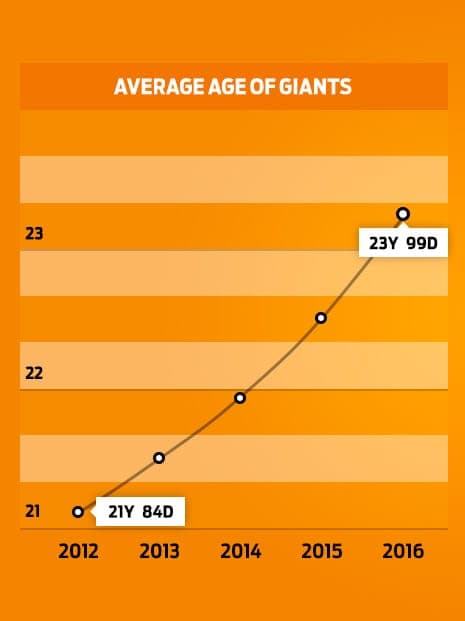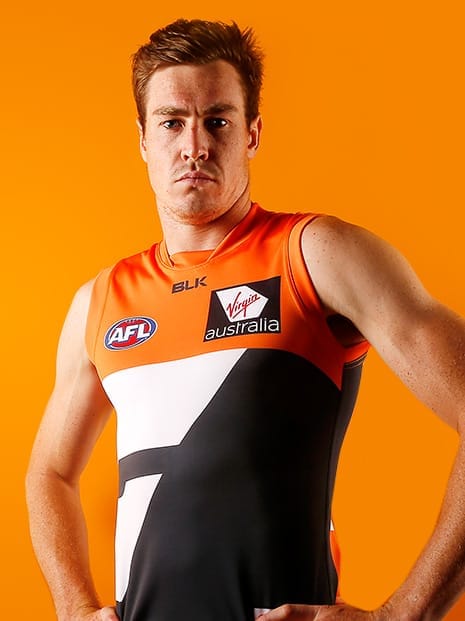 Cameron works from an office that has one door connected to the football department and another that leads into the players' gym and on to the club's training oval.
Sitting prominently on his wall are teaching charts about accelerated learning, a 'world's best daddy' picture drawn by his three kids, and a map of where the AFL's indigenous players hail from.
When the conversation turns to club culture, he reaches for a book everyone at GWS is reading – Legacy, What The All Blacks Can Teach Us About The Business Of Life.
Family and respect are values the New Zealand Rugby champions hold dear, and so do Cameron's GIANTS.
It's a small thing, but it was enough for new leadership coach Nick Maxwell to look twice when the players started stacking their own chairs at the end of his first team meeting.
It's those small things that matter to Cameron.
"Is cleaning up after yourself going to allow you to kick a goal with two minutes to go and put you in front? Absolutely not," Cameron said.
"But what it is going to do is show someone else let's put ourselves in that position because we care about each other.
"We're really big on that, everyone here."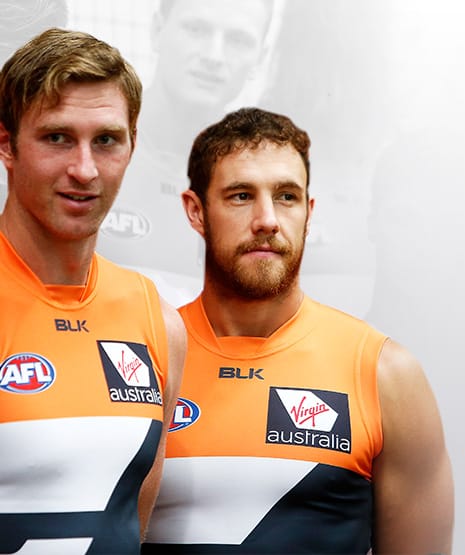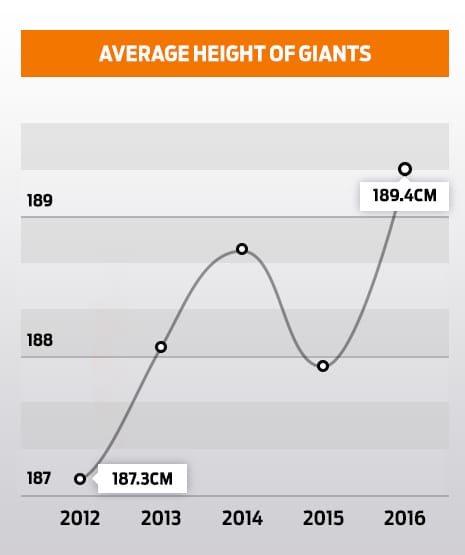 Cameron is 43 and joined GWS after a 10-year assistant coaching apprenticeship. He is young in coaching terms and has long-term ambitions in Sydney, where his family is settled and happy.
Watching Cameron in team meetings, it is clear the Hawthorn model of teaching players – not just telling – is something he took out of his two years as an assistant under Alastair Clarkson.
He'll show leading patterns to his team and ask why they are positive. He'll highlight ball movement and ask if it is what they want as a team.
He has two sets of numbers up on the whiteboard in one meeting – 21/8 and 13/3. "Does anyone know what these numbers represent? If you do you are a genius," he says. (They represented turnovers and forward half tackles from a previous match simulation run).
Cameron takes the same approach with his assistant coaches, who are young themselves, asking their opinions before making the final call.
The club's newest assistant, Lenny Hayes, is already vocal, taking care of the GIANTS' team defence and speaking up with authority when something is not good enough.
"We put it on our players to learn why we do things," Cameron said.
"We put it back on them, why is our game plan that? Why do we practice contested ball like this?
"Everyone has to learn everyone else's roles so we can be flexible.
"Then put people in the right roles so they can flourish."
Cameron doesn't want to brand his main football philosophy, but you might call it 'total football'.
It is the flexibility to put players in a variety of roles and constantly rotate them through positions, whether in pairs, threes or fours.
It's a philosophy that every club has to a degree in 2016, but Cameron is big on it.
It was on full display in the GIANTS' final planning meeting the day before their intra-club match last week when the coach and his assistants spent nearly an hour plotting how to get players rotating through positions they needed more practice in.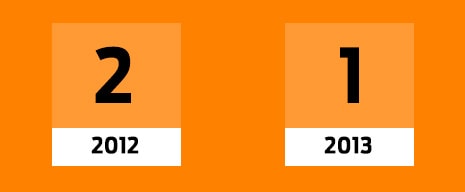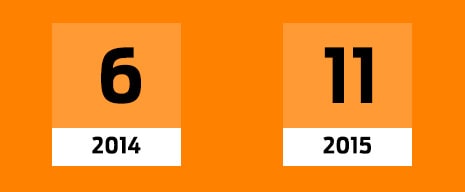 Cameron walks with a distinct gait courtesy of a crook knee, but he still jets around the GIANTS headquarters, with a lot of his conversations happening on the move.
Walking through a light training session, in which each player is focusing on their craft, he seems to have eyes everywhere.
He'll stop a conversation short to explain why a snap around the body wasn't controlled, his eyes will dart towards the boxing bags when he hears a ruckus, and he'll monitor a stoppage drill from across the ground.
Both a friend and a leader to the players, he's found the right line when it comes to letting players enjoy their training but not letting them lose focus.
He's got the ability to deliver tough love in spades, senior assistant Alan McConnell says, but he's needed to deliver it in a way that is suited to a young team.
"With any AFL list, it's about understanding who holds the power and who the influencers and followers are," McConnell says.
"You give everybody time, but you make sure your influence and your values are imprinted most significantly on the key players in the group who are going to drive the agenda you're looking for.
"He's done a very good job with that."
Co-captains Phil Davis and Callan Ward are the two most obvious examples of players driving Cameron's agenda at GWS.
Davis is the more vocal leader, who commands an audience in a leadership meeting, while Ward has Cameron's laidback personality but a killer instinct on the field.
Ward is a big fan, describing Cameron as a coach who "is serious when he needs to be serious, but at the same time likes to have a laugh".
"As a head coach he's probably the most approachable I've played under," Ward said.
"He always asks about your life, your girlfriend, your family, your study – anything you're actually doing away from footy he's interested in.
"He has a great connection with all the players and he goes out of his way every day to go and speak to the players."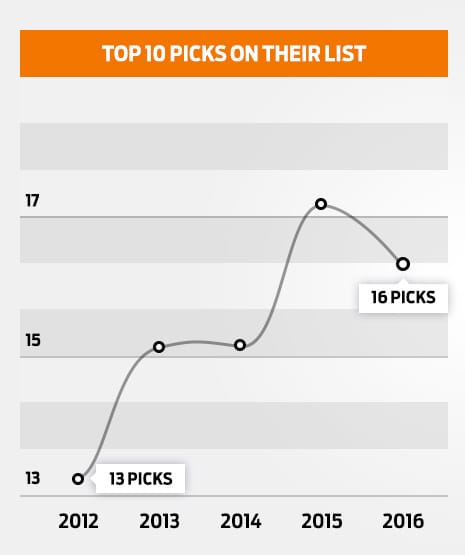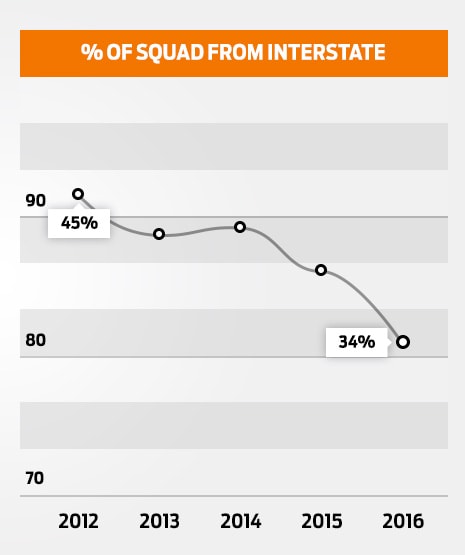 When Cameron talks about how he has been influenced by his past coaches, family is the first word that springs to mind.
Terry Wheeler was Cameron's first coach at Footscray when he arrived from Warrnambool as a 16-year-old, and Wheeler's focus on family is exactly what he needed at the time.
The young midfielder, who went on to play 172 games for the Bulldogs and 84 for Richmond, found himself part of a genuine 'family club' that insisted on bringing players, partners, kids and parents back to the club after matches.
Creating a family club is a focus for Cameron, who threw an off-the-cuff barbeque for all players, coaches and their families at the conclusion of their official pre-season.
Alan Joyce taught him the importance of hardness and consistency. His next coach at the Bulldogs, Terry Wallace, taught him about the value of an open club that connected with fans.
At Richmond, where Cameron enjoyed some of his best years as a creative rebounding half-back, Danny Frawley showed him how a coach would "bleed for you if you were in their corner".
Now a coach in his own right and on the rise in 2016, Cameron has taken something from each of them.
But it is one element of his playing career that is driving the boy from Warrnambool.
"I'm not a premiership player and that irks me. I'm chasing the ultimate ... that's why we're here."