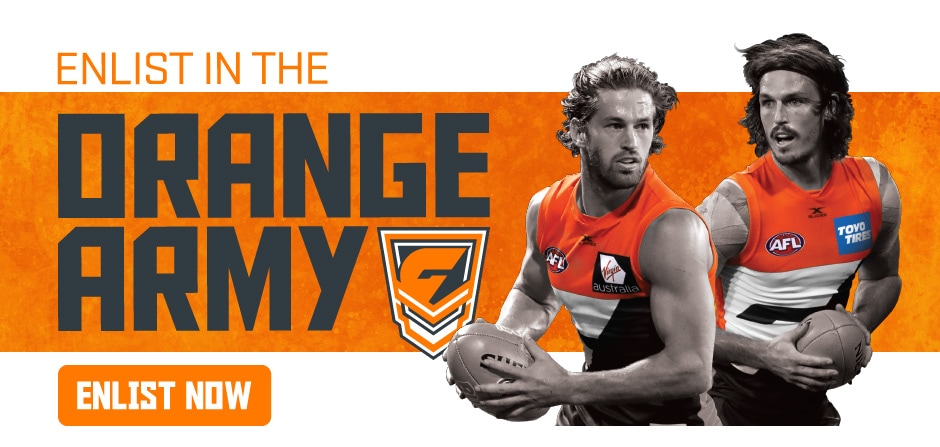 It's here. We've worked hard, ridden the highs and lows, and it's all for this. The Finals are here.
The Orange Army is building, the voice is fuller and we would not have reached this milestone without our members' support.

This September we will continue to be better, fly high, drive hard and outsmart our opponents to achieve finals greatness.
Enlist in the Orange Army as we unite as players, coaches, partners, members, and fans to create history. This is our year.
Enlist in the Orange Army today to secure your Limited-Edition Orange Army Sticker, redeemable at the GIANTS' Home Final*.


Send us a photo of your Orange Army or leave a message for the GIANTS and you could win an Exclusive GIANTS Orange Army Merchandise Pack.